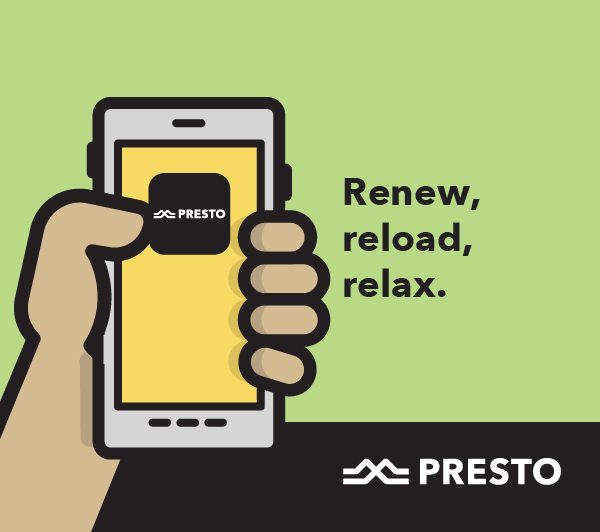 The official PRESTO App by Metrolinx is here! Download the app and log in with your existing My PRESTO Account or your card number to get started. With the official PRESTO app you can manage your card anytime, anywhere. Loading your PRESTO card has never been easier.
You can:
load funds and transit passes (instant load available on Android devices with NFC)
receive low balance/pass expiry reminders and email receipts for fare purchases
pay with Apple Pay and saved payment method
set up and manage Autoload and Autorenew
manage multiple PRESTO cards
check your PRESTO card balances
view your transaction history
buy a PRESTO card and create a PRESTO account
Click here to download the PRESTO App from the Google Play Store or the Apple App Store.