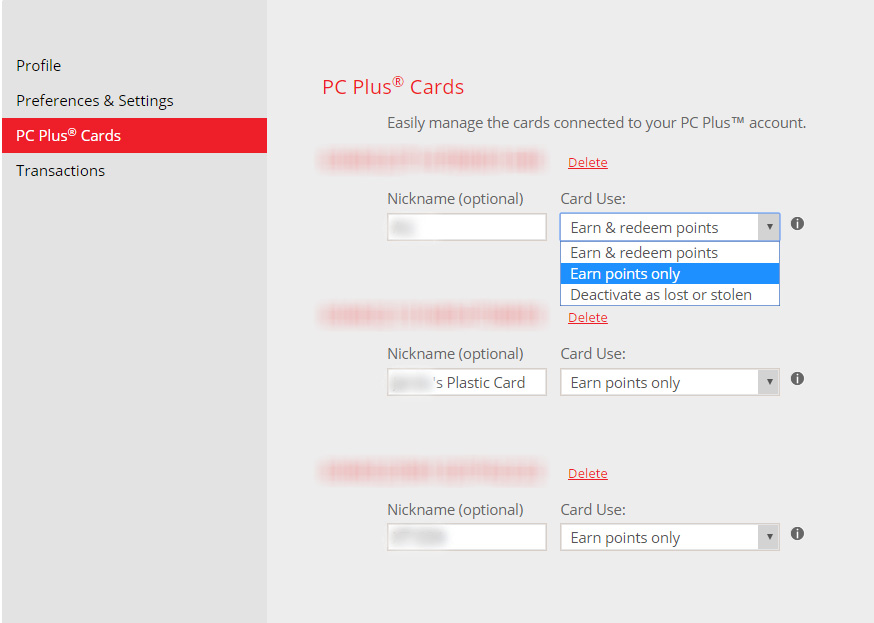 A number of our forum members have reported going to shop using their PC Plus cards and noticing that their points have been used.  A quick search will show that this is happening across the country and is a big enough issue that the PC Plus website now has a message about passwords and has added recaptcha to their login page.
From the cases I have seen mentioned with enough details, the thieves seem to be adding an electronic card to your online account.  It is a good idea to log in to PC Plus and check for unusual cards and set yours to Earn Only and change your password to protect your PC Plus balance.  To do this, head to the card maintenance page here.  Give your cards a name that you will recognize as yours.  While new cards are being added in these cases, it is a good idea to set them to Earn Only in case you ever lose your card, then change when you want to redeem.
PC Plus is also recommending that you check your passwords.  Do not use the same password for multiple sites, if one gets compromised they could use the password on another site.  They recommend (as is common sense and recommended by most sites) that you keep them unique, private, change them often and not easy to guess.
See the discussion about this and general PC Plus chatter here.