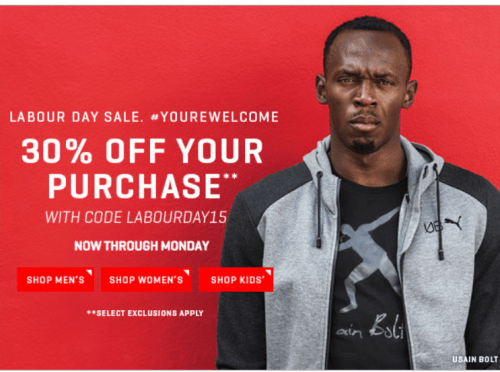 Puma Canada has a great deal available online right now! Head over to Puma and you could save 30% off your purchase this long weekend using the promo code LABOURDAY15 at checkout! This is a great idea if you're looking on some last minute deals on apparel, shoes, and more for back to school!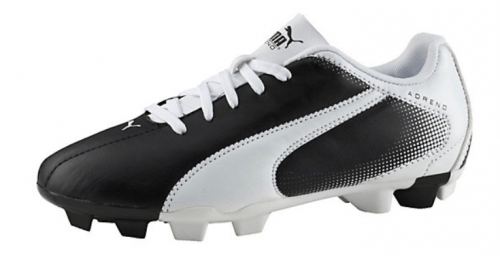 If your child is into sports, you can save on equipment at Puma. These Adreno FG JR Firm Ground Soccer Cleats originally sold for $25USD, but you can find them on sale now for $15USD. Take an additional 30% off with this weekend's sale and you could get them for just $10.50USD. These durable soccer cleats are great for everyday play. They're lightweight and feature a bladed stud outsole, perfect for firm surfaces. Not only are these cleats functional for boosting performance, but they're stylish as well!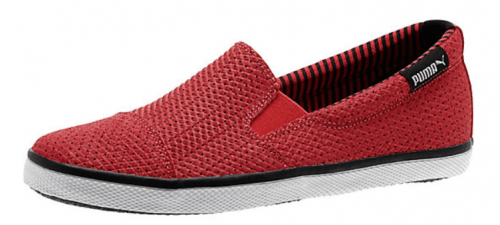 Puma also has some great deals for adults as well. These PC Extreme Vulc Perf Suede Women's Slip-On Shoes originally sold for $50USD, but you can find them son sale now for $30USD. Take an additional 30% off and get these casual shoes for $21USD. These stylish slip on shoes have a perforated suede upper with detail stitching at the toes. They have a padded midsole for extra comfort, which makes them great for all day wear as you run around campus or the town.
This offer ends September 7, 2015. To get your discount, enter the code LABOURDAY15 at checkout. Puma Canada offers free shipping on all orders.