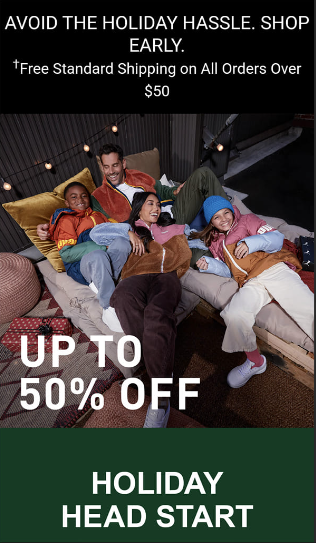 The Holiday Head Start begins now at Puma Canada, where you can save up to 50% on items sitewide. They also have a promotion where you can purchase a Puma duffle bag for $20 with any order of $80 or more. This offer is valid until November the 20th.
Shipping is free from Puma Canada on orders of $50 or more, and returns are free, but you will have to drop the items off with Purolator. If you sign up for the email newsletter, Puma will send you a coupon code for 20% off your purchase, and you should get that right away.
If you were contemplating shopping yesterday and happen to have items in your cart like myself, you might find that some of those items are more than yesterday's price, and some items are actually less. If any items are more, you might want to hold off because those items should eventually drop again to that lower price.
Click here to shop Puma Canada items up to 50% off