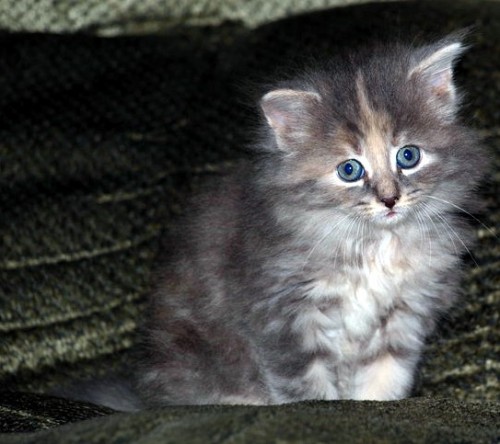 This isn't a new freebie but its definitely an excellent one.  Simply register your kitten or puppy for an awesome information package, a special gift collar tag from Purina and some great freebies.  I recently adopted 2 kittens and received a free coupon for max scoop litter up to $12 value, Purina Proplan value up to $17, and a buy one get one pledge pet sweeper!
Your puppy or kitten has to be under a year old to qualify for this offer, but I am sure lots of us have little bundles of fur.
Click here to order this awesome freebie.
* Thats one of my kittens in the pic*