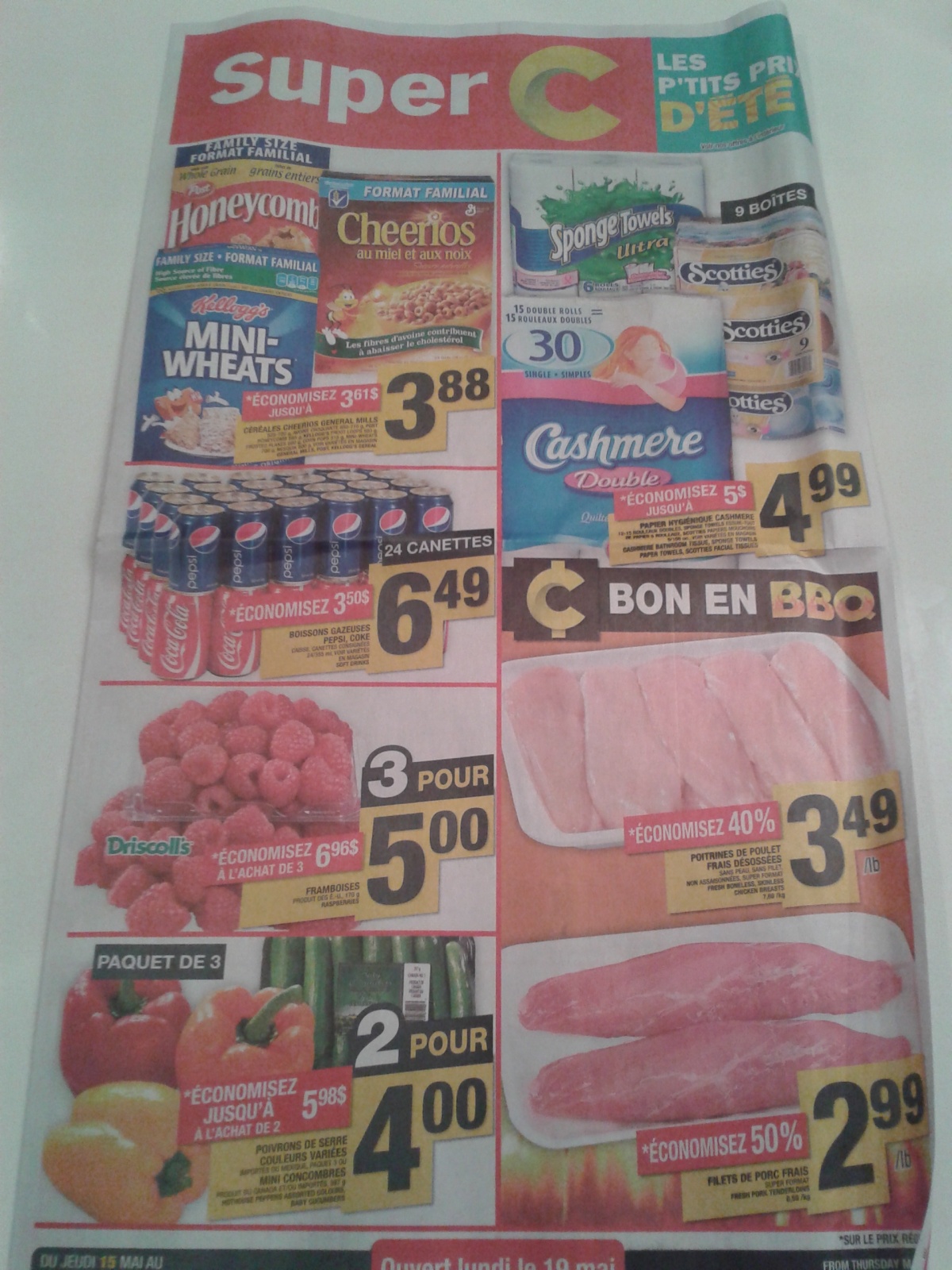 Forum member Tioma has uploaded many of the Quebec flyers for the week beginning May the 15th. Click the links below to view the following flyers:
Some notable deals for the upcoming week: Maxi has Barilla pasta for 88 cents. Minus the 75 cent insert coupon makes it only 13 cents. Giant Tiger has Maple Leaf Top Dogs for only $1.88, which is half price, limit of 5 per customer.
A big thank you to Tioma for posting the flyers!