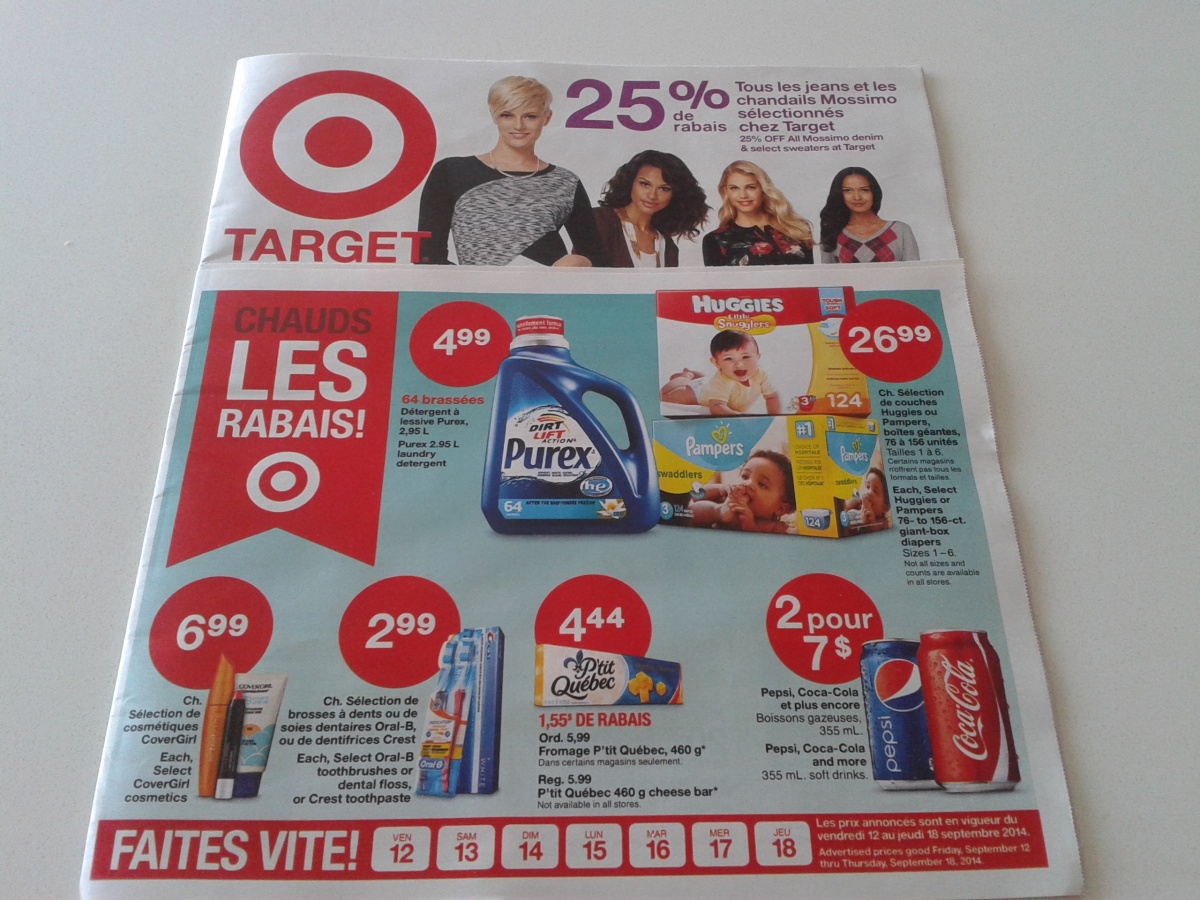 Once again this week, forum member Tioma has done a wonderful job of posting the Quebec flyers for us. Click the links below to view the following flyers for the week of September the 11th to the 17th:
Toys R Us has many 40% off and half price deals in their flyer, so be sure to check that one out. Pharmaprix has 18,500 Bonus Optimum Points when you spend $75 Saturday only, and there is also a two day sale Saturday and Sunday. One particularly good deal in the Target flyer is the large box of Up & Up diapers regularly $25.99, on for $23.99, minus the $3 coupon in the map booklet in store, is just $20.99. For the box of size 2, containing 180 diapers, that is a cost of just 11.66 per diaper.
Thank you to Tioma for her hard work!