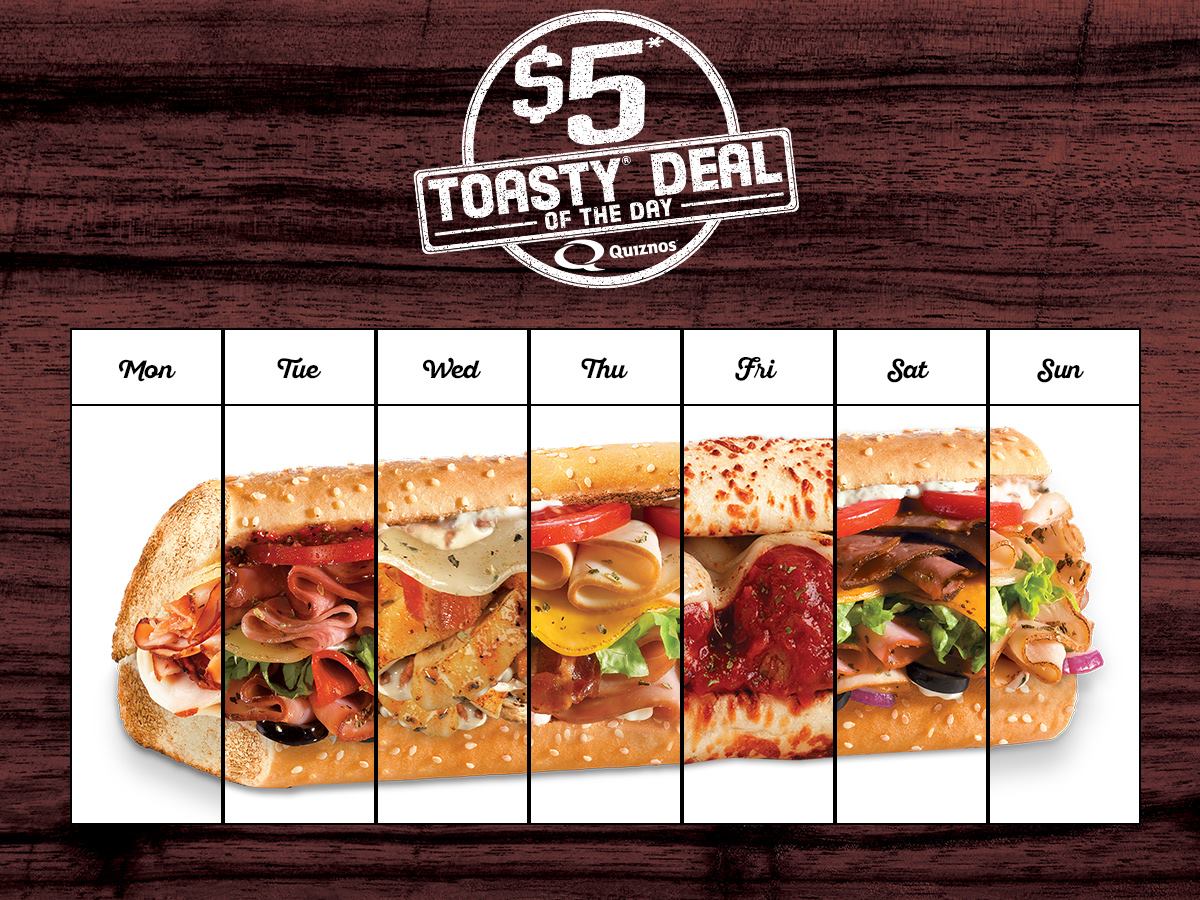 It's time to find a new favourite at Quiznos Canada! Try a different 9 inch sub or wrap every day of the week for just $5 with Quiznos' Toasty Deal of the Day, for a limited time only. Here are the $5 subs/wraps each day of the week:
Monday: honey bacon club
Tuesday: classic italian
Wednesday: honey bourbon chicken
Thursday: classic club
Friday: meatball
Saturday: the traditional
Sunday: turkey ranch and swiss
Click here to find a Quiznos near you!