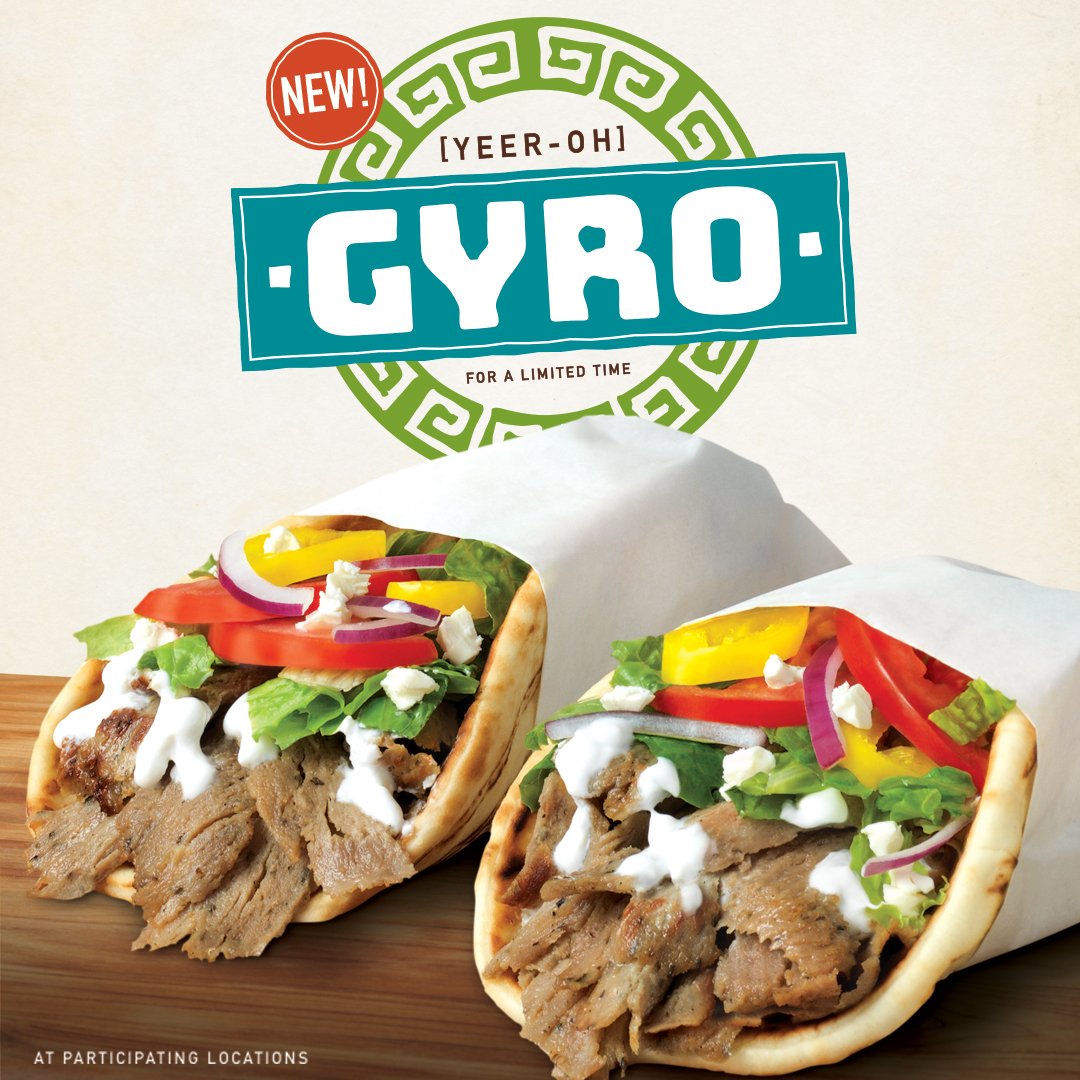 Quiznos, the pioneer of the toasted sandwich, has gone way back in time to discover Gyrocleese, faux Greek god and inventor of the ever popular Gyro! To celebrate, Quiznos Canada is making history with the introduction of two new modern gyro options:
Gyro Whole Wheat Wrap: Inspired by the traditional gyro served by Zeus or his human friends in Greek street food carts, Quiznos folds flavourful, seasoned beef and lamb into a whole wheat wrap, tops it with lettuce, tomatoes, and creamy tzatziki sauce.
Gyro Sub Sandwich: For those who prefer their gyro to act more like a Greek "hero" sandwich, Quiznos layers slices of seasoned beef and lamb into its traditional toasted sesame sub and tops it with lettuce, tomatoes, and creamy tzatziki sauce.
The Quiznos gyro lineup, available for a limited time only, starts with seasoned beef and lamb that is slow roasted by the Greek god-like experts at Kronos for five hours on a traditional, open Greek rotisserie and then carved into authentic gyro slices before serving.

Quiznos Canada wants SmartCanucks' readers to try their new delicious sandwiches and they're offering us a fantastic exclusive giveaway! Enter today for a chance to win one of three $30 gift card. All you have to do is leave a comment on this blog post telling us which gyro you'd like to try or your favourite Quiznos sandwich! The last day to enter this giveaway is November 29 2017, at 11:59PM ET. The random winners will then be announced.
To stay updated with Quiznos' latest menu items and promotions, follow them on Facebook and Twitter.
Click here to find a Quiznos near you!