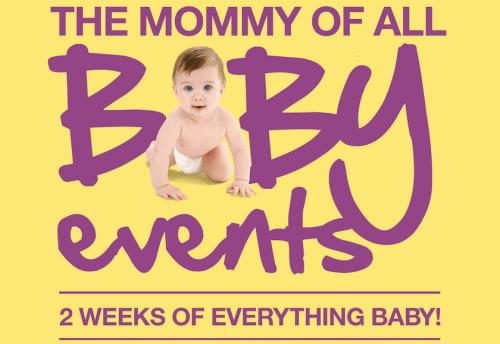 Real Canadian Superstore has just announced a hot new offer on their Facebook page!
Shop at your local Real Canadian Superstore for a limited time and enjoy their Mommy of All Baby Event! During this event, you can earn a Bonus 5000 PC Plus Points just for spending $35 or more on Baby Products In Store!
Some of the other sales and deals during this RCSS promotion include:
Save $15.51 off Pampers Club Size Plus Diapers –$29.48 each
Save $8.02 off Pampers Sensitive Baby Wipes – $19.97 each
Save 25% Off Playtex Feeding Accessories
Save $5.01 off Jamieson Prenatal Vitamins Only $14.98 + Bonus 1000 PC Plus Points
Save 25% off Skinfix Baby Toiletries
and more!
Click here to check out the Real Canadian Superstore Flyers in our SmartCanucks flyer section!
If you have not signed up for PC Plus yet, you can do so here – it is quick and easy! The Mommy of All Baby Events runs through to October 23rd, 2014.
Click here to check out this offer from Real Canadian Superstore!