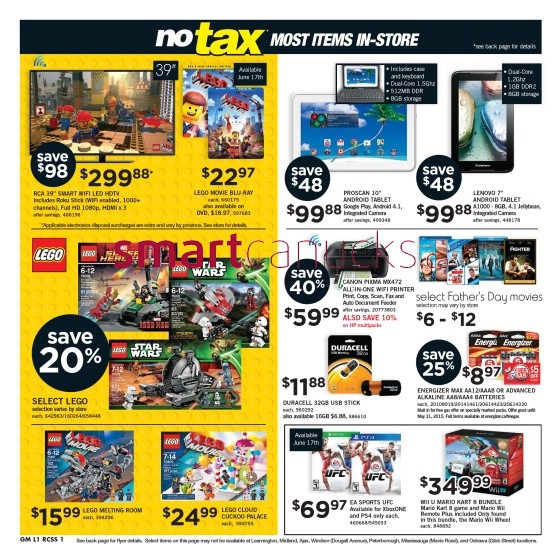 Real Canadian Superstore (Ontario) Canada is having their much loved No Tax Event!
Head into your local RCSS on Saturday June 14th and Sunday June 15th 2014 and enjoy paying no tax on most of the items in store. If you have held onto any of your FREE Product Coupons, now would be an amazing time to use them so that you don't even have to pay tax on your free items.
Some of the sales that you may want to combine with this No Tax Event include:
Buy One Quad Chair and get the second for $1
35% Off All Everyday Essentials and Honeywell Fans
40% Off Select Titles for Dad
and more!
This Real Canadian Superstore Event Offer will not apply to purchase of Gift Cards, Pharmacy Items as well as a few other exclusions.
Click here to check out the Real Canadian Superstore RCSS No Tax Event in the SmartCanucks Flyer Section!