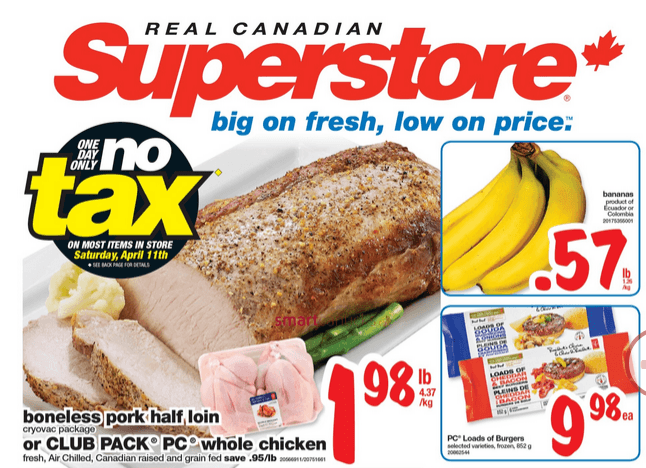 The Real Canadian Superstore is having a hot deal on today that will help you save money on just about anything you need. Head over to the Real Canadian Superstore on April 11, 2015 only and save the tax on most items in store. Take advantage of this deal and get just about everything you need for your groceries and home and don't worry about paying the tax!
In addition to being able to save the tax on your purchase today, there are also a variety of great deals in this week's flyer, such as:
$1.77 for 24 pack of Nestle Natural Spring Water
$150 off Tera Gear Propane Grill
$7.98 for 10pk boxes of Kleenex Tissue
$8.88 for 24 rolls of Charmin bath tissue
$0.98 for Crest or Colgate toothpaste
The No Tax Event is on April 11, 2015 only. Some restrictions may apply, see in store or flyer for details.
Click here to view this week's flyer for the Real Canadian Superstore.