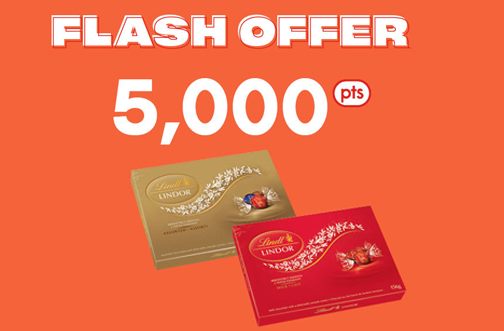 December 17th and 18th, Real Canadian Superstore has a PC Optimum flash offer on Lindt chocolate. For these two days, purchase the 156g box of Lindt Lindor truffles, and get 5,000 PC Optimum points!
It has been mentioned that this size box is $7.98 at Real Canadian Superstore Ontario this week, making them $2.98 a box after factoring in those bonus points. Although you are able to price match at Real Canadian Superstore in Ontario, I just want to point out that the box advertised in the Walmart flyer this week for $4.98, is only 120g, and not 156, so you are not able to price match. In the Atlantic provinces these boxes are currently price at around $10, making them still about $5 after points, so not quite as good of a deal.
These flash offers will not appear in your app as they are in store offers. Your points will be added to your account immediately after your purchase.