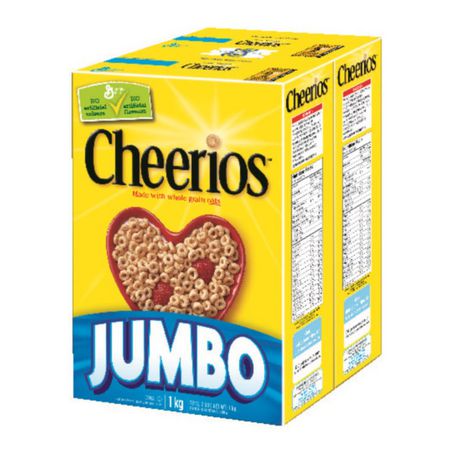 Today and tomorrow only, earn some extra PC Optimum points when you purchase General Mills jumbo size cereal at Real Canadian Superstore Ontario. Today, Saturday, June the 8th, and tomorrow, Sunday, June the 9th, get 4,000 PC Optimum points for every $10 spent on General Mills jumbo size cereal.
This is an in store flash offer, so you will not find it in the list of offers in your app, but you will automatically earn these bonus points when you purchase the qualifying products at participating stores.  When stores have these flash offers there is often all of signage indicating the offer, so you will know for sure whether or not the offer is valid where you are shopping.
If you are lucky enough to also have a personal offer for some type of General Mills cereal, then you will earn both sets of points on your purchase, which could make for an excellent deal!
Click here to view the Real Canadian Superstore Ontario flyer for the week.