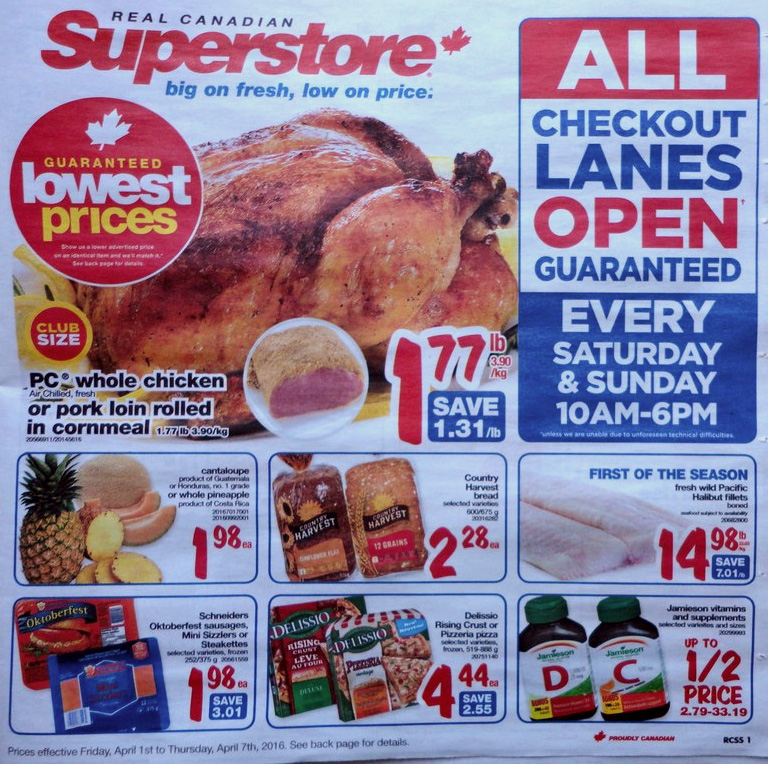 Another flyer sneak peek from cyn88canada, this time we have the Real Canadian Superstore flyer starting on Friday 1st April.
For those who have issues using the money off coupons in combination with the buy three get Maple Leaf bacon or Stuffed Chicken free, there are some good deals in this flyer that you can buy to get your freebies.  Schneider's Mini Sizzlers, Steakettes or Oktoberfest are just $1.98 each.  If you can use the money off coupons too, pick up Pepperettes for $6 minus the $2.50 coupons this week.
If you want to try the new Persil detergents, you will get 1,000 PC Plus points on any Persil product.  You can get a $2 coupon here and since it is RCSS, price-match if a better deal comes up in your local flyers.
If you are doing some spring cleaning and want to refresh your decor, save 33% on shower curtains and bath accessories when you shop Friday through Sunday.