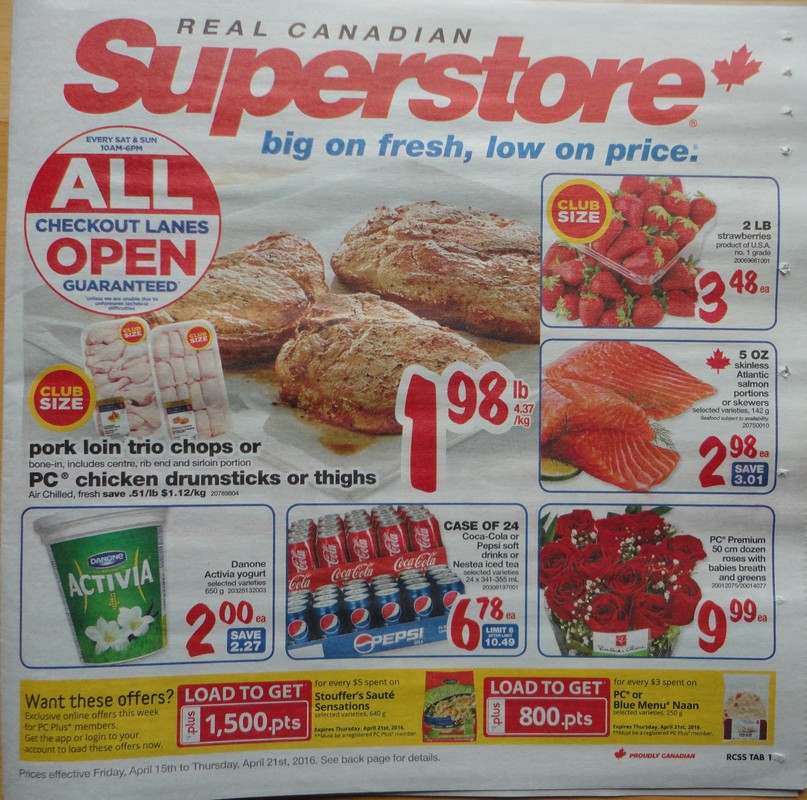 We have a sneak peek of the Ontario Real Canadian Superstore flyer to help you plan your shopping.  As we mentioned earlier, there are a number of bonus PC Plus offers this week.  While they are advertised in the upcoming Real Canadian Superstore flyer, they are app/card offers and available at all stores.  Click here to see the offers.
You can also earn 5,000 PC Plus points when you spend $50 on select baby items.  Look for stickers in-store to make sure that the products are participating before checking out.
3-pack cucumbers $2.88
24-pk Coke/Pepsi $6.78
Maple Leaf flakes of ham/chicken $1.25 (great for the free bacon/Stuffed Chicken when you buy 3 products)
Bonus PC Plus points on Schneider's products
With the warmer weather approaching, they are also advertising lots of barbecue deals.  Click here to see the entire flyer sneak peek.