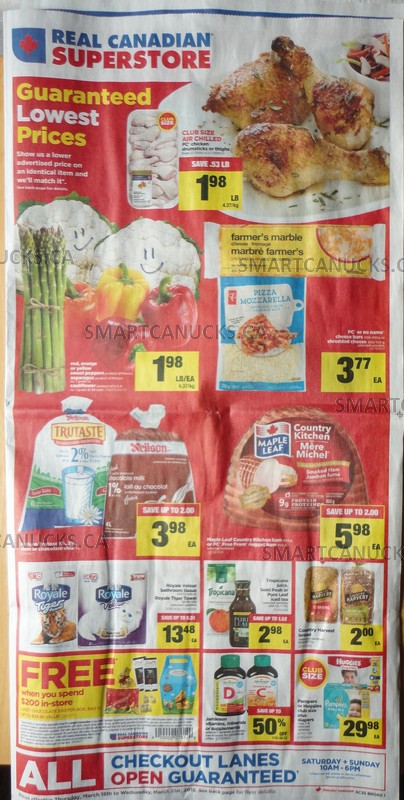 It's time for you to pour over the Real Canadian Superstore Ontario flyer for the upcoming week, and perhaps decide which of your PC Optimum offers that you would like to save to use in the week ahead. I can't save any of my offers at the moment, so maybe that's not even working right now. One never knows these days.
If you are able to spend $200 in store this week, you will receive a free Lindt Easter chocolate something or other that I can't quite make out, but I'm sure will be delicious. PC Optimum offers seem pretty scarce in this particular flyer, but Campbell's Chunky soup is a pretty good deal at $2.48 with a bonus 1000 PC Optimum points for every can purchased.
PC or No Name cheese bars or shredded cheese are just $3.77 each, so if you do have an offer of 200 points per dollar spent on either of those you may want to save it for next week.
Click here to view the Real Canadian Superstore flyer valid March 15th to 21st.