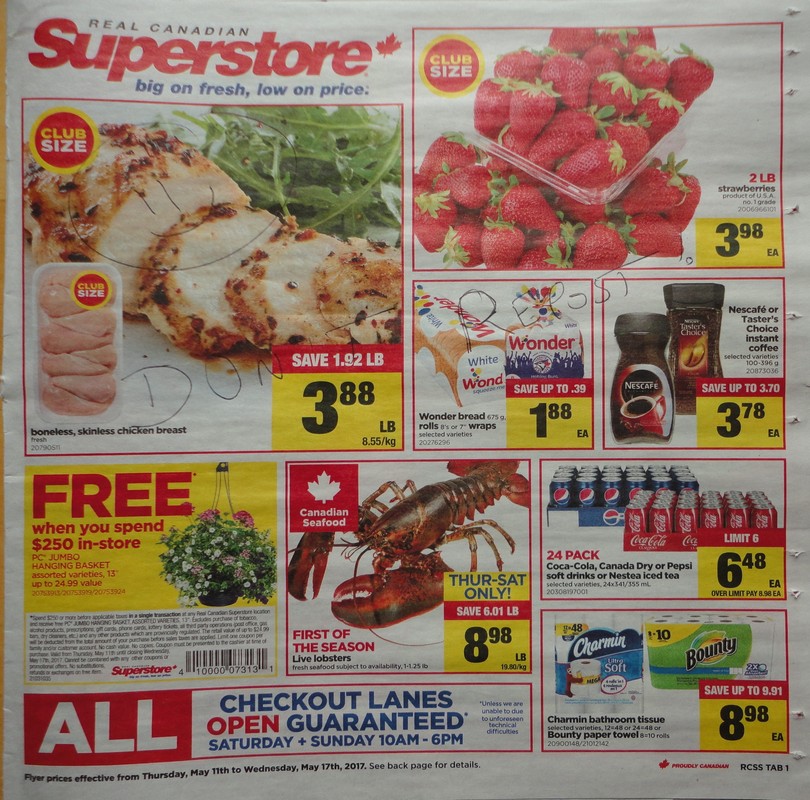 Here is the Real Canadian Superstore flyer sneak peek for the week of May the 11th to the 17th. The complete flyer can be viewed on our forum by clicking the link below, and thank you to forum member cyn88canada for uploading this one for us this week. When you are browsing this flyer don't forget to think about any PC offers that you currently have that you may want to push forward to use with some of these upcoming sale prices. Here are some of the highlights of this flyer:
Boneless Skinless Chicken Breast $3.88/lb
Wonder Bread, Buns, or Wraps $1.88
Country Harvest Bread $2.37
Frank's Red Hot Sauce $3.48
Heinz Beans .98
Club House La Grille Seasoning $3.98
Philadelphia Cream Cheese $2.98
Source Yogurt Tubs $2
Lindt Swiss Classics Chocolate Bars $1.88
Smartfood $2.20
Click here to view the Real Canadian Superstore Ontario flyer, valid May the 11th to the 17th.