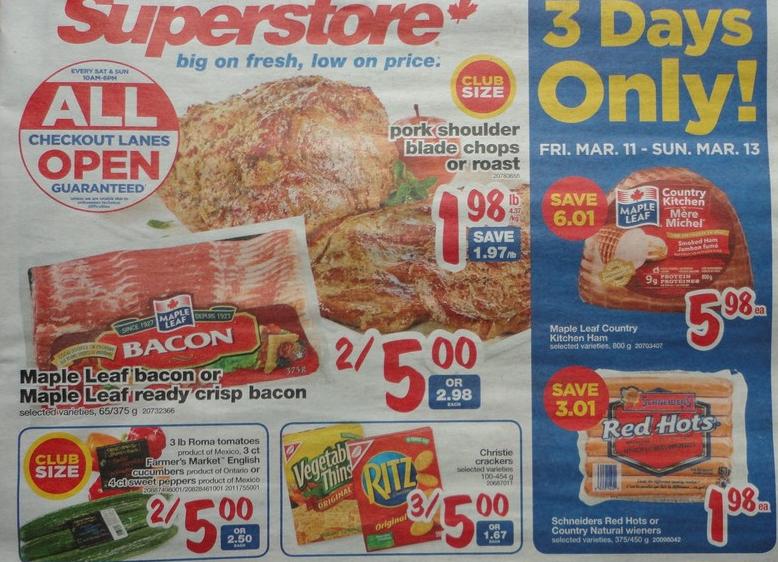 I have a feeling this will prove to be the deal of the week! Free bacon! Yes, completely free bacon! Real Canadian Superstore has Maple Leaf Bacon advertised at the price of 2/$5 in the flyer dated March the 11th to the 17th. Use your coupon from the Maple Leaf booklet for $2.50 off and free bacon is yours!
I know some people are still asking "what bacon coupon?" so if you still haven't heard, there are coupon booklets that are stuck to Maple Leaf Prime Stuffed Chicken, and Maple Leaf Ready Crisp Bacon , that contain over $15 in savings on Maple Leaf products. Have a look! If you cannot spot the coupons anywhere then you may be too late, but they have been around for some time in my area, and I keep seeing them popping up everywhere.
Also in this flyer is a three day sale on the Maple Leaf Country Kitchen hams. Use your coupon for $2.50 from the Maple Leaf coupon booklet and pay just $3.48 for the ham from Friday March the 11th to Sunday March the 13th.
Click here to view the upcoming Real Canadian Superstore flyer.