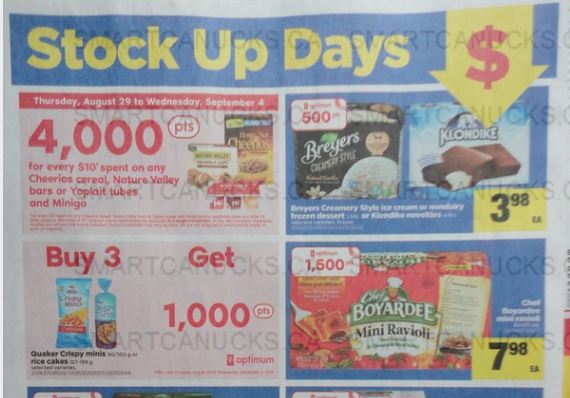 This week, Sobeys Ontario has Breyers Creamery Style ice cream on sale for $2.97. If you price match this flyer at Real Canadian Superstore Ontario, you will get 500 PC Optimum points for every container that you buy, and this brings the cost down to just $2.47 each.
There are also plenty of $1 off coupons out there for the Breyers Creamery Style. There was a Coupon Zone tear pad for $1 off, and a couple of different printable coupons were available as well. There is a $1 printable still available through WebSaver.ca that you can find by clicking the link below. You are able to print two of the coupon per account, and using the coupon in addition to price matching and getting the bonus PC Optimum points, makes the Breyers just $1.47 per 1.66L tub!
Click here to view this offer in the Real Canadian Superstore Ontario flyer.
Click here to print your coupon for $1 off the purchase of Breyers Creamery Style.