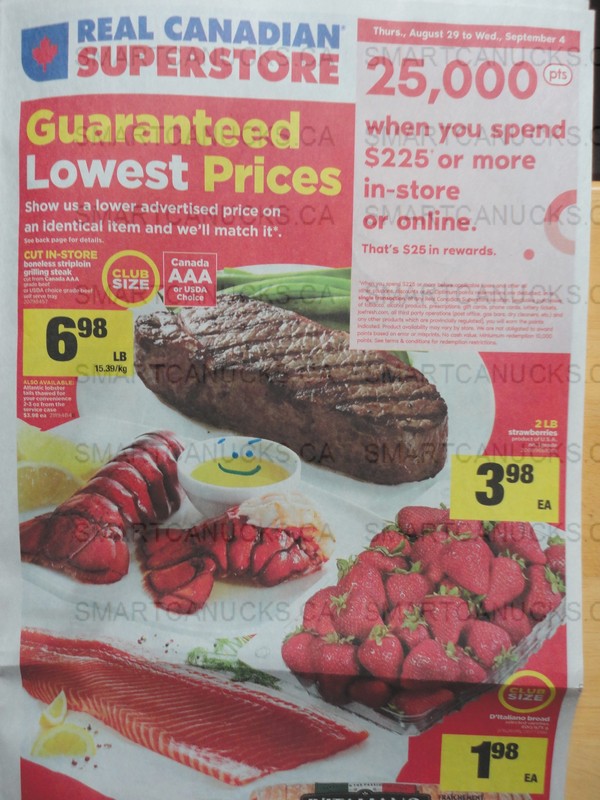 This week at Real Canadian Superstore Ontario, get 25,000 PC Optimum points when you spend $225 either in store or online. This offer is valid all week, from August the 29th to September the 4th. Don't forget that you will also get the 25,000 PC Optimum points if you happen to redeem points in your transaction as well.
There are a few bonus offers that you could combine with this offer as well. You will receive 4,000 Optimum points for every $10 that you spend on Cheerios cereal, Nature Valley Granola Bars, or Yoplait Tubes and Minigo, and there is also a bonus of 1000 PC Optimum points for every 3 Quaker Crispy Minis and Rice Cakes that you purchase. There are also coupons out there for several of these items, and you could probably price match other ads to get lower prices.
You can also earn 2000 PC Optimum points for buying two Dare Bear Paws crackers. If you still have the 50 cents coupon and are able to match a great sale price in another flyer then these could potentially even be free.
Click here to view these offers in the Real Canadian Superstore Ontario flyer that starts Thursday.