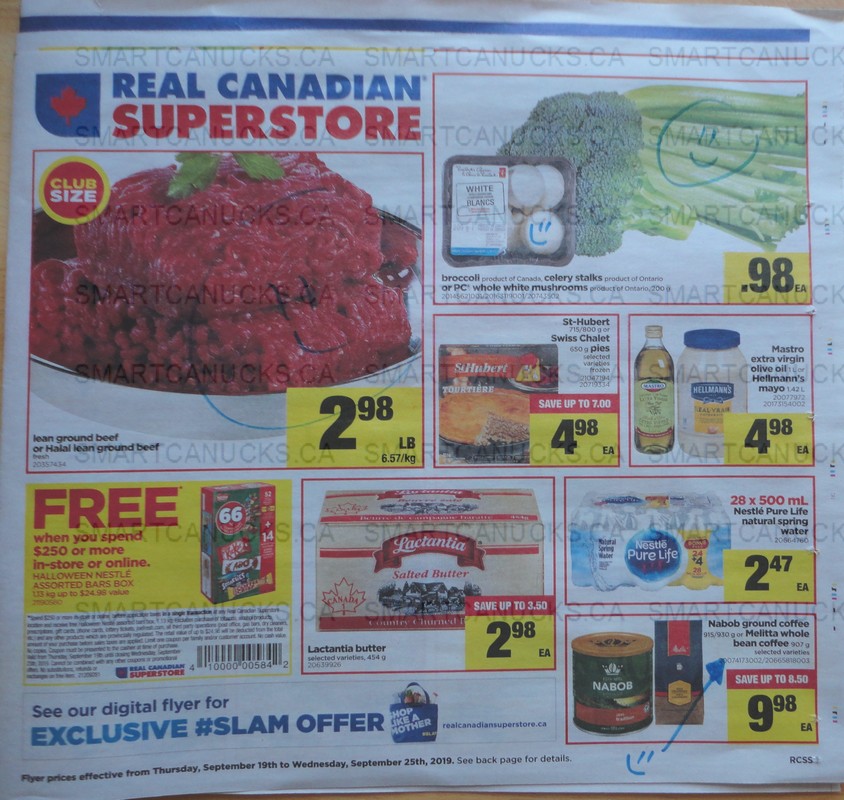 This upcoming week at Real Canadian Superstore Ontario, get a free Halloween Nestle Assorted Bars box valu50e at $25 when you spend $250 or more on nearly anything in the store. If you have to spend that much anyhow this is nice little bonus, and you can redeem points as well, but Halloween chocolate will inevitably have bonus points and be on sale soon enough anyway.
If you spend $40 or more on harvest décor, you will receive 25% off your purchase, and there is a gift card offer that starts Thursday as well. All week, get 5,000 PC Optimum points for every $25 spent on Uber and H&M gift cards.
Save it Forward coupons will be back on store this week as well. These store specific coupon can be used to save money on various items and a portion of every coupon used will go to charity as well. There is also a nice bonus offer on baby items in this flyer. Get 20,000 PC Optimum points when you spend $100 or more on diapers, training pants, baby accessories, toiletries, wipes, feeding, and formula.
Click here to view the Real Canadian Superstore Ontario flyer that starts this Thursday.