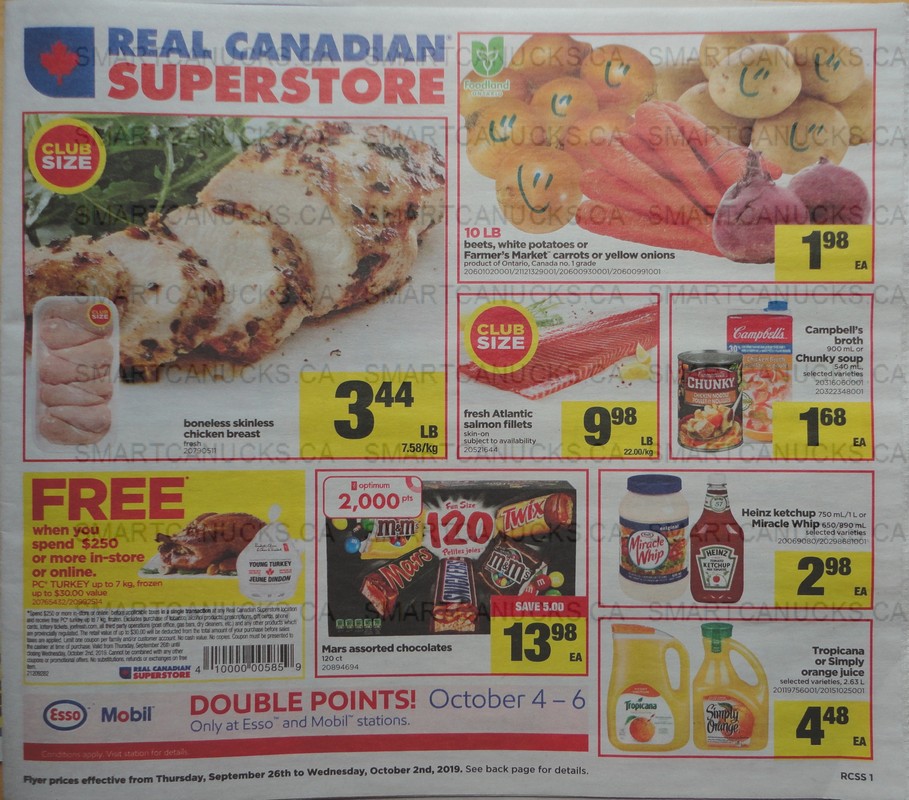 This upcoming week at Real Canadian Superstore Ontario, get a free PC turkey up to 7kg when you spend $250 ore more on nearly anything in store or online. This is up to a $30 value, and might be worth considering if you are in need of a turkey for Thanksgiving. Especially if you are hosting a Thanksgiving dinner, you could purchase everything you will need at Superstore, get your regular groceries and household items, price match what you can, and hopefully get a free turkey. Don't forget that if you happen to have a points offer for poultry that you will earn 20% back in points on your free turkey as well!
There is also a couple pages of some excellent points offers in this flyer, like 2,000 PC Optimum points when you buy three Quaker granola bars, 4,000 points when you buy two Astro Kefir, and many more offers. Be sure to take a good look at that page. If you happen to have the Astro Kefir free product coupons then this would be a great way to use them and get points.
Click here to view the Real Canadian Superstore Ontario flyer valid September the 26th to October the 2nd.