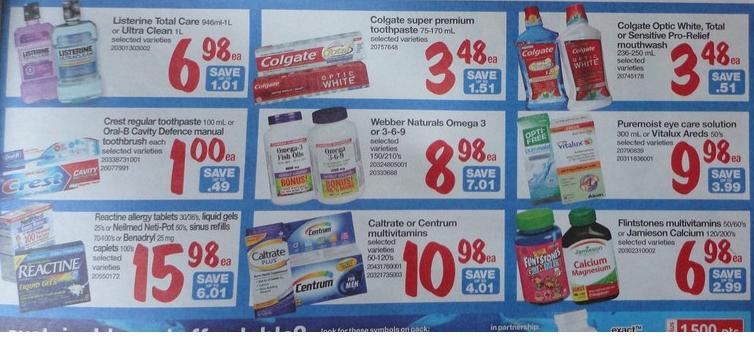 One of the things you will very rarely have to pay for as a couponer is toothpaste, and here is your chance to stock up for free. Some of you may already have enough to last a couple of years, but some of you may still be waiting for this deal. For those who fall into the latter category, beginning this Friday, September the 19th, Real Canadian Superstore Ontario will have the regular Crest toothpaste in the 100ml format only sale for only $1.
In the latest batch of SmartSource tear pad coupons that recently hit stores, there is a coupon for $1 off the purchase of any Crest toothpaste. If you were able to grab a couple of these coupons, use them to get the 100ml Crest for free. Keep in mind that if you are price matching the toothpaste, not every store actually carries the 100ml size. While you may have luck finding it at Walmart, Target definitely does not carry this size.
Click here to view the Real Canadian Superstore Ontario flyer for the week of September the 19th to the 25th.