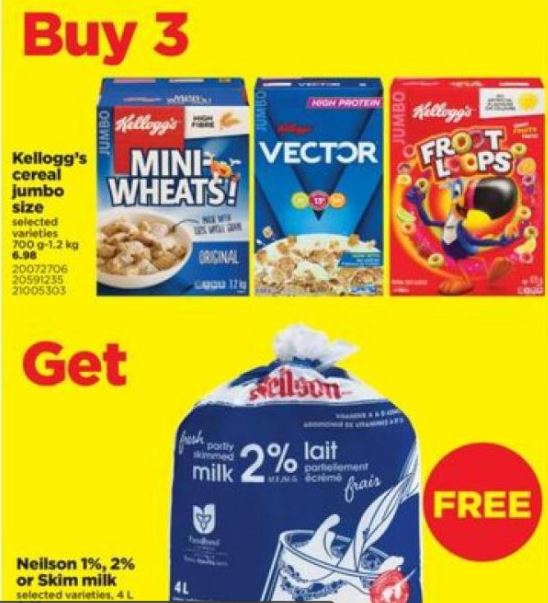 This week at Real Canadian Superstore Ontario, get free Neilson when you purchase Kellogg's cereal!
Purchase three Kellogg's jumbo size cereals, 700g – 1.2kg, and get a free Neilson 4L milk. The price of the Kellogg's jumbo cereals are $6.98 this week, which is likely just regular price. Three of the jumbo cereal will cost you a total of $20.94 but f you happen to have a personal offer for the Kellogg's cereal then you would get approximately 20% back in PC Optimum points.
For the free 4L Neilson milk you can choose between 1%, 2%, or skim milk. In the past this offer has been better and you only had to purchase two family cereal or two jumbo size cereal, but if you do need milk and cereal then you might want to consider it.
Click here to view this offer in the Real Canadian Superstore Ontario flyer.