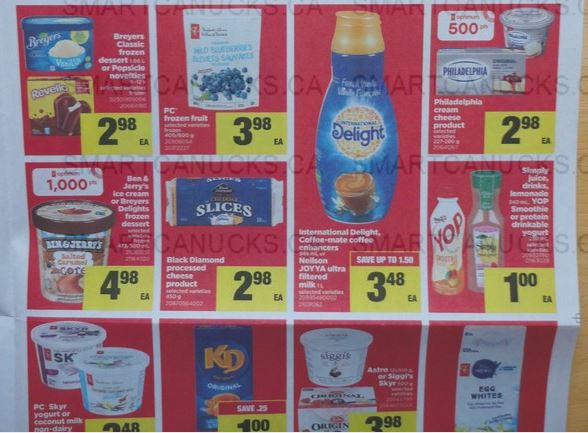 If you are holding on to those $1 tear pad coupons form last month valid on several Yoplait products, just waiting for a great deal, then here is that deal!
This week at Superstore Ontario, YOP smoothies or protein drinkable yogurt on sale for just $1 each. Use your coupons until Wednesday this week, and get the YOP drinks for free. These $1 coupons will expire on the 31st of the month, so you will want to start using them up while they are still valid. It's not likely that the tubes or Minigo will be free again before the coupons expire, so this is your best bet if you are looking to pay as little as possible for items with the coupon.
Another great deal in this flyer is the Gay Lea butter on sale for $2.98 this week. If you printed the coupon for $1 off from the Gay Lea email newsletter earlier this month, you will pay just $1.98 for the butter.
Click here to view these offers in the Real Canadian Superstore Ontario flyer, valid until the 23rd of October.