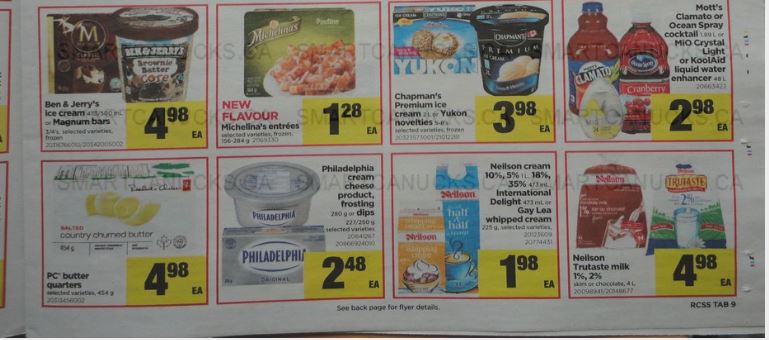 In case you needed to pick up whipped topping for any Easter desserts this upcoming weekend, Real Canadian Superstore Ontario has a low price this week on Gay Lea Whipped Cream, and there is a coupon you may have access to that will make it an even lower price!
If you are signed up for the Gay Lea email newsletter, check your account for their latest email, which contains a link to a printable coupon for $1 off the purchase of Gay Lea whipped cream, making your purchase just 98 cents after the coupon.
If you have purchased the new Toasted Marshmallow variety of Gay Lea Whipped Cream, be sure to keep your receipt and check your cash back apps, as you can currently get $1 back for up to two of them, and this would make it free!
Click here to view this offer in the Real Canadian Superstore flyer for this week.