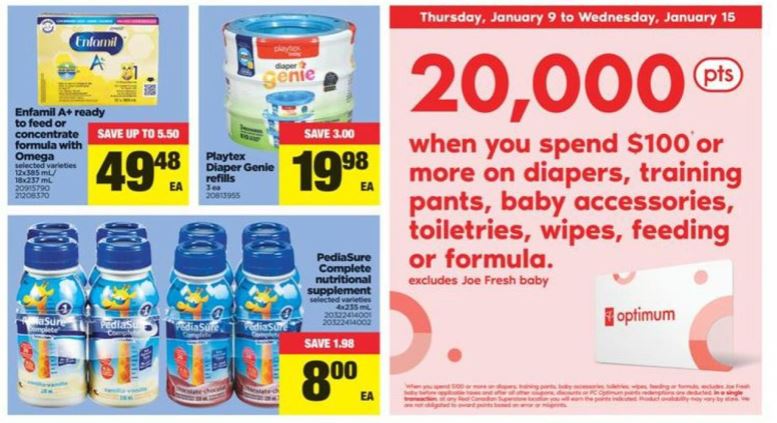 Until Wednesday, January the 15th, get 20,000 PC Optimum points when you spend $100 or more on baby items at Real Canadian Superstore Ontario. This offer includes all brands of diapers, training pants, baby accessories, toiletries, wipes, feeding or formula. It does however, exclude Joe Fresh baby items.
If you are a PC Insider and you purchase $100 worth of diapers, you should also get 20,000 PC Optimum points for that, but I'm not 100% sure if you will so you may have to give it a try to know for sure. Don't forget that you are also able to price match whatever ads your Superstore will allow, in order to get the best prices for your baby items, and the bonus points.
If you happen to have any free product coupons, like the one for Enfagrow A+, you could use this coupon and it will count toward your $100 spend.
Click here to view this offer in the Real Canadian Superstore Ontario flyer.