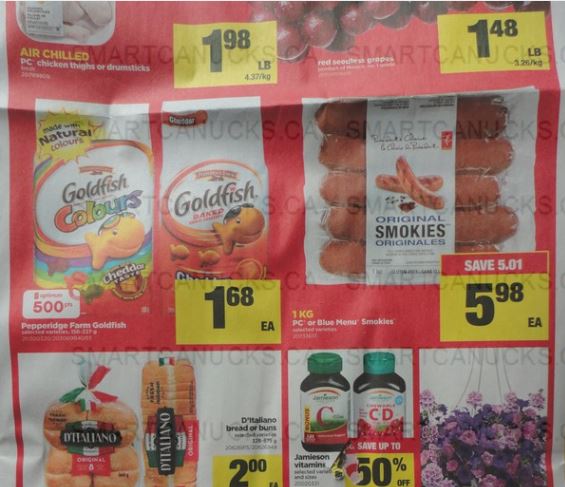 If you have little ones in your household then there's a good chance that they eat Goldfish crackers like there's no tomorrow. Mine go through about a bag a day between them, so if you are in the same boat as me you will be taking advantage of this great deal on Goldfish crackers in the upcoming week at Real Canadian Superstore Ontario.
Usually the sale price for Goldfish crackers is about $2, but starting tomorrow they are on sale for $1.68 at Real Canadian Superstore. Not only is this a great sale price, but there is also an added bonus of 500 PC Optimum points per package! This brings the cost down to just $1.18 a bag when you factor these bonus points in. Don't forget to check your personal offers to see if you have one for Goldfish crackers that you can save for next week. If you do you will get 20% back in points as well. If you don't have an offer that you can push forward, if you do want to stock up on these next week. you may be able to trigger an offer for next week by purchasing just one bag somewhere today.
Click here to view this offer in the Real Canadian Superstore Ontario flyer.