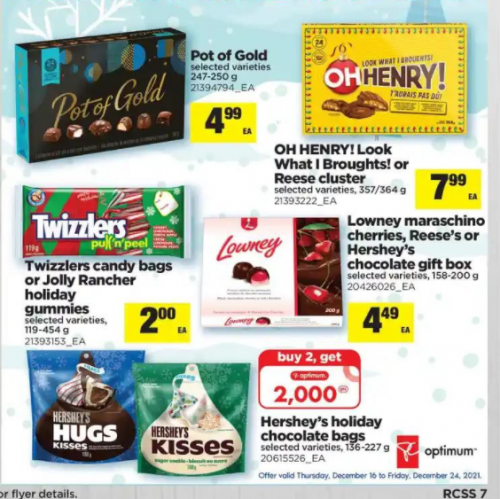 If you could use some cheap stocking stuffers this week look no further than Real Canadian Superstore Ontario for this deal on Hershey kisses.
At Real Canadian Superstore Ontario this week, Hershey holiday chocolate bags, selected varieties, 136-227g are advertised in the flyer with an offer of 2,000 PC Optimum points when you buy two bags. According to the PC Express app, the bags of Herhsey kisses are $2.99 this week, which would make them just $1.99 each after factoring in the value of the points.
Don't for get to check your cash back apps as well, because some of you may have an offer for $1, or $1.25 back when you purchase two Hershey chocolate products!
Click here to view this offer in the Real Canadian Superstore Ontario flyer.