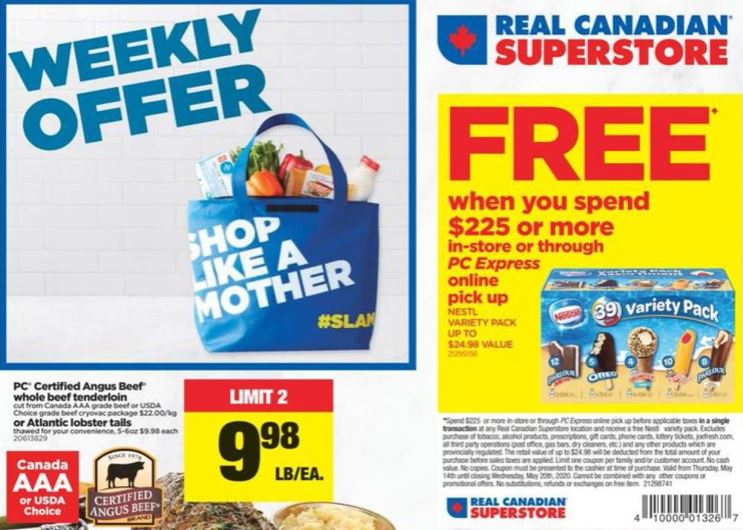 The Real Canadian Superstore Ontario flyer contains several PC Optimum offers valid for the week of May the 14th to the 20th. Here is a list of offers that appear in this flyer:
High Liner Power Packed Burgers get 2500 PC Optimum points
Olay Skin care, body wash or bar soap get 1000 PC Optimum points
Spend $50 on Joe Fresh Apparel and get 10,000 PC Optimum points
TurboTax 10,000 points
Get 10,000 Points for every $50 spent on Mastermind Toys Gift Cards
Do not forget to load the offers available through the portal that I posted about earlier!
In addition to these PC Optimum offers, there is also an offer available to everyone, even if you are not a PC Optimum member. If you spend $225 or more either in store or through PC Express, you will receive a free Nestle frozen treats variety pack, valued at around $25.
Click here to view these offers in the Real Canadian Superstore Ontario flyer.