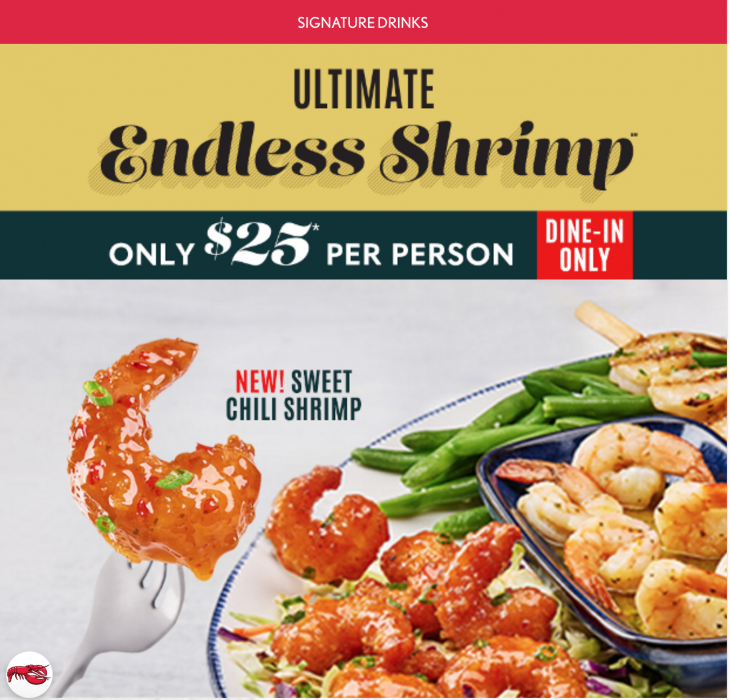 Endless Shrimp is back at Red Lobster Canada! ULTIMATE ENDLESS SHRIMP for only $25 Per Person, Dine-in only.
Mix and Match options like Sweet Chili Shrimp, Garlic Shrimp, Grilled Shrimp Skewer, Island Jumbo Coconut Shrimp, Walt's Favourite Shrimp, and Shrimp Linguini Alfredo. Choose three to start and when you're ready, we'll bring more. Served with a choice of side.
Selections are available while supplies last and can be enjoyed in restaurants only at participating Canada locations. Excludes beverages, taxes, & gratuities.