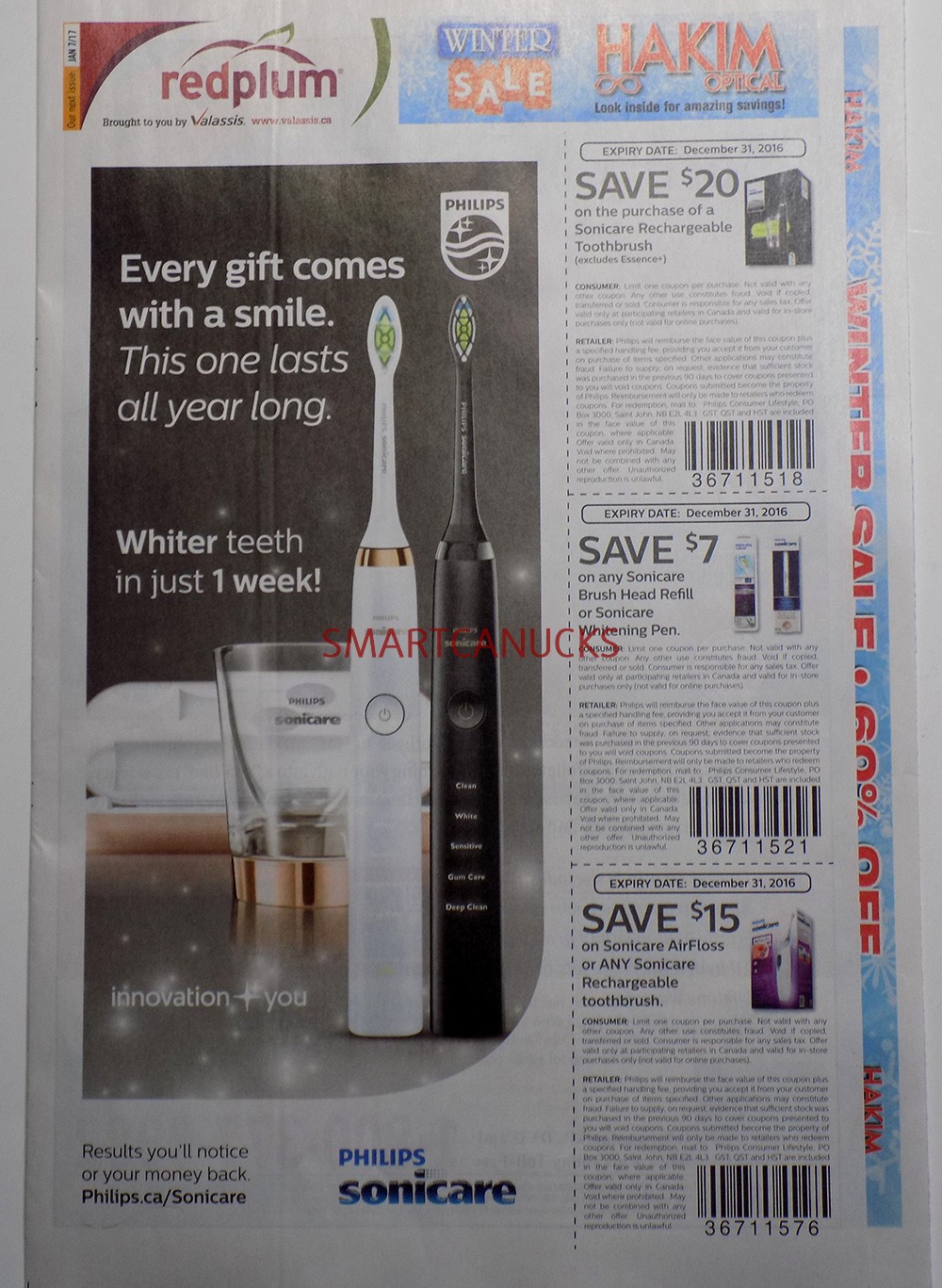 There is a new RedPlum coupon insert due out this weekend. Check your inserts or local free paper to get a copy of it.  As always, coupons may vary by area and not all areas receive inserts but there are always forum members willing to trade coupons if you do not receive a Redplum coupon insert.  It is not an amazing insert, very few coupons:
Save $20 on the purchase of a Sonicare rechargeable toothbrush (excluding Essence+)
Save $7 on the purchase of any Sonicare brush head refill or whitening pen
Save $15 on the purchase of any Sonicare rechargeable toothbrush or Sonicare AirFloss
Mail in Rebate: Free Finish product
Save $2 on the purchase of Nice n Easy hair colour
Save $0.75 on the purchase of select Blistex lip products
Click here to see full details on these coupons including images showing expiry dates and exclusions.