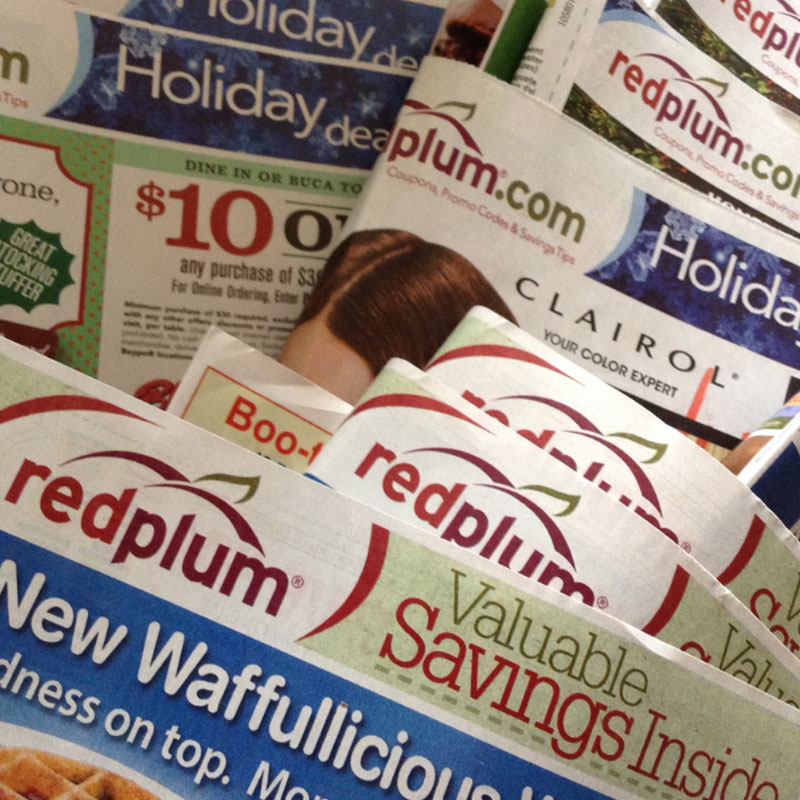 A new Redplum coupon insert is something that you can look forward to this week! When you receive your flyer bundle, take a good look inside for the latest edition of this insert, containing the following coupons:
$3 off any two Nature's Bounty products
$3 off any Ester-C product
$1 off any Pure Protein value pack
$1.50 off any Disney or Star Wars gummies product
Extreme Pita Coupon
2x Save 50 cents on any Activia product from Danone
Save $1 on any Palmolive Dish Liquid (650ml or Larger ULTRA only)
These coupons may vary slightly depending on your part of the country. This is not the most exciting edition of the Redplum, however the Palmolive coupon is a very popular coupon and I'm sure many of you are glad to see this one back.