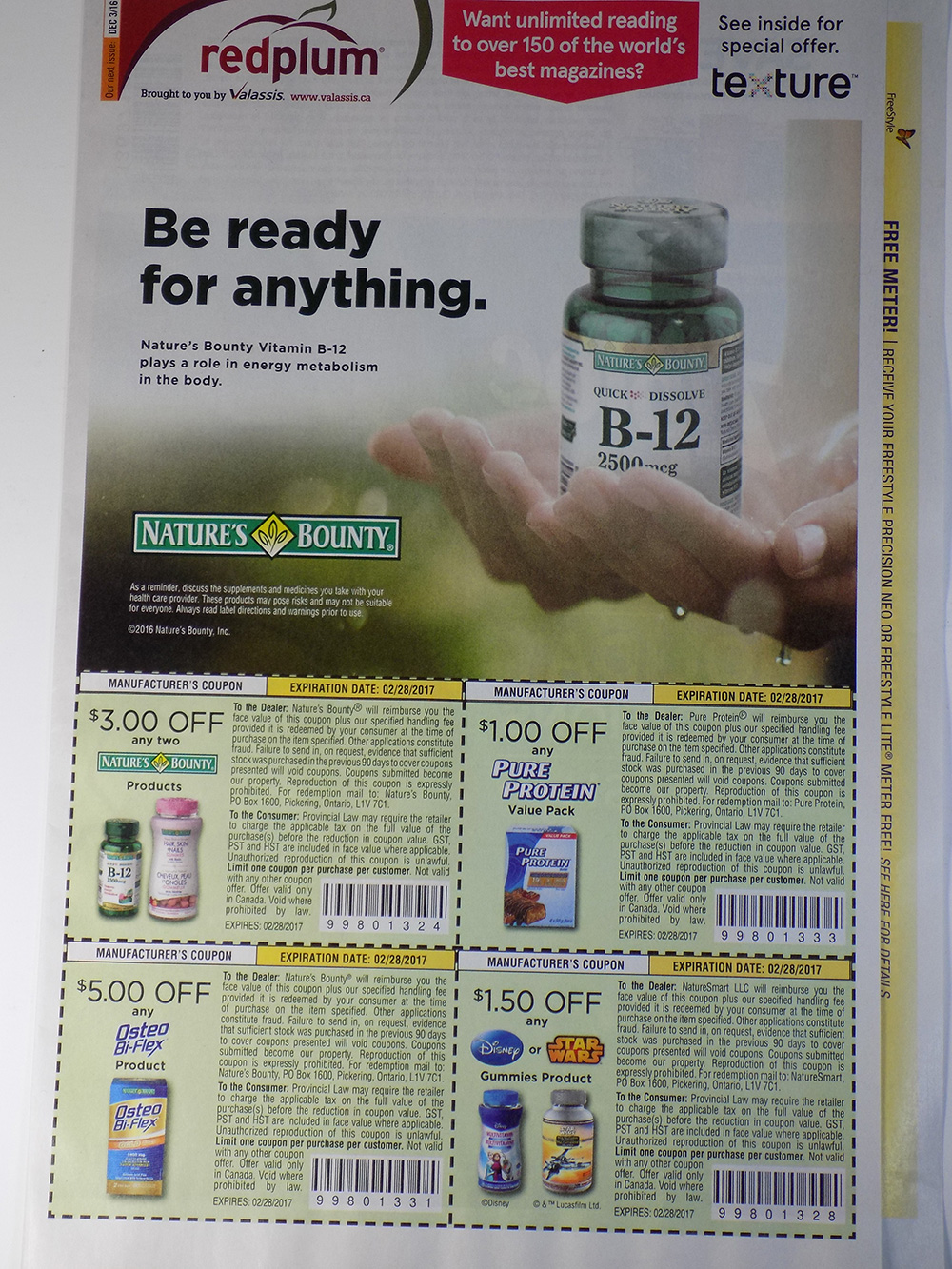 We have a sneak peek of the Redplum insert you can find with flyers or local newspapers this weekend.  Looks like a good weekend for coupon hunting with P&G Brandsaver, Smartsource and RedPlum all in flyer bundles.  As always, availability and coupons included in the insert may vary by area.
Coupons included in my insert are:
Save $3 when you buy two Nature's Bounty products
Save $5 on any Osteo BiFlex product
Save $1 on any Pure Protein value pack
Save $1.50 on any Disney or Star Wars gummies
Save $1 on any Ziploc containers
Save $4 on Zax' Original Darkspot or Dark Circle Eye Cream
Save $4 on Zax' Original Bruise or Scar Fading Cream
Full details and images of these coupons can be found in our forum here.