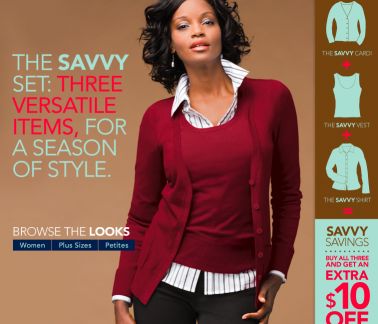 Reitmans' new Fall Collection is out, and they've got a deal on where if you buy their Savvy shirt, Savvy vest, and Savvy cardigan, they'll knock $10 off. Not a bad deal if you needed new fall clothes anyway!
For more information, click here.
Thank you to madryn_m for posting this deal.