Reitmans is offering a $25 gift card and a FREE lunch bag with any $50 purchase before taxes *(excluding gift cards) from November 21 – December 24th.
The $25 gift card will be redeemable between February 1 -25, 2010 (so don't lose it!) 😉 on a $75 purchase.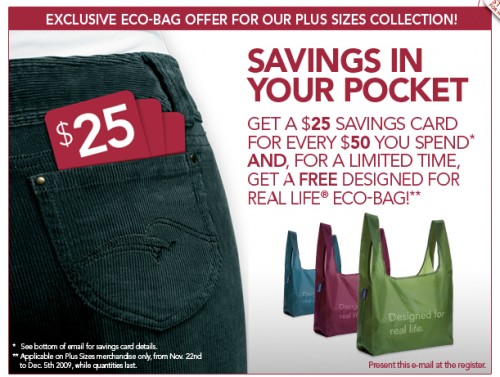 Note: It seems like the gift bag is only with the plus size collection from Nov 22 – Dec 5 only
thanks coupondiva for posting this great deal!