Reitmans Canada still has their Boxing Week Sale, if you haven't checked it out, here's your chance. For a limited time, shop Reitman's sale, and get an additional 50% off their already reduced items. I love Reitmans because they have sizes for all different body types. I am on the shorter side, so Reitmans petite collection is where I shop for work outfits, so I don't have to get items tailored after.  Need a new outfit for work? Reitmans is the place to go, and with this sale you won't have to spend a whole lot, for a whole lot of pieces. The additional 50% will be applied at checkout, and only applies to sale merchandise ending in .99.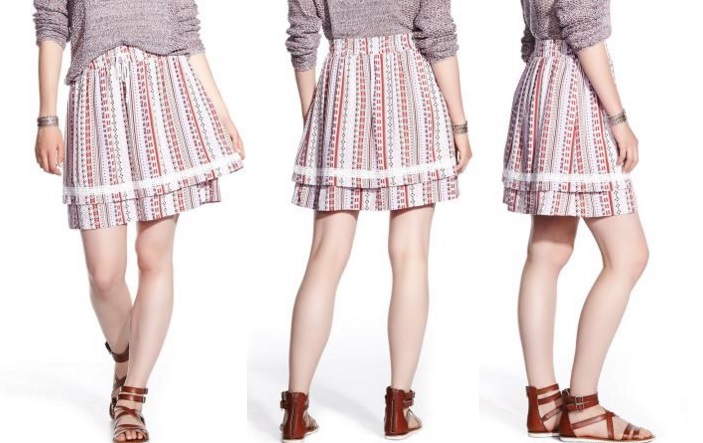 This printed skirt is made of rayon. The double layer hem and crochet detail add a touch of feminine flair while the shape flatters the silhouette. Original price for this skirt is $40, on sale for just $9.99, add it to your cart, this skirt ends up being only $4.99 (almost 90% off)!
Reitmans Canada offers free shipping on orders over $99.
Click here to start shopping Reitman's sale,and start saving.