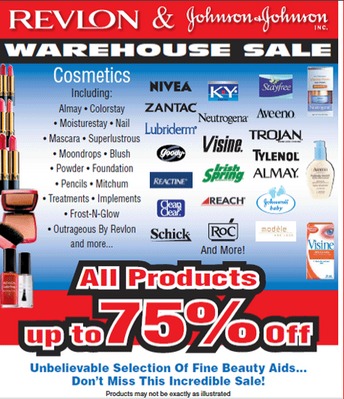 Revlon and Johnson & Johnson are holding a Warehouse Sale on June 3-13, 2010 in Scarborough Ontario. There is a large assortment of products available and the sales could be really good, judging by the flyers. All information below.
*1001 Ellesmere Rd. (Ellesmere/Kennedy Rd) in Scarborough, Ontario.
*Thursday, June 3rd – Sunday, June 13th.
All information are on the flyer, which can be found here