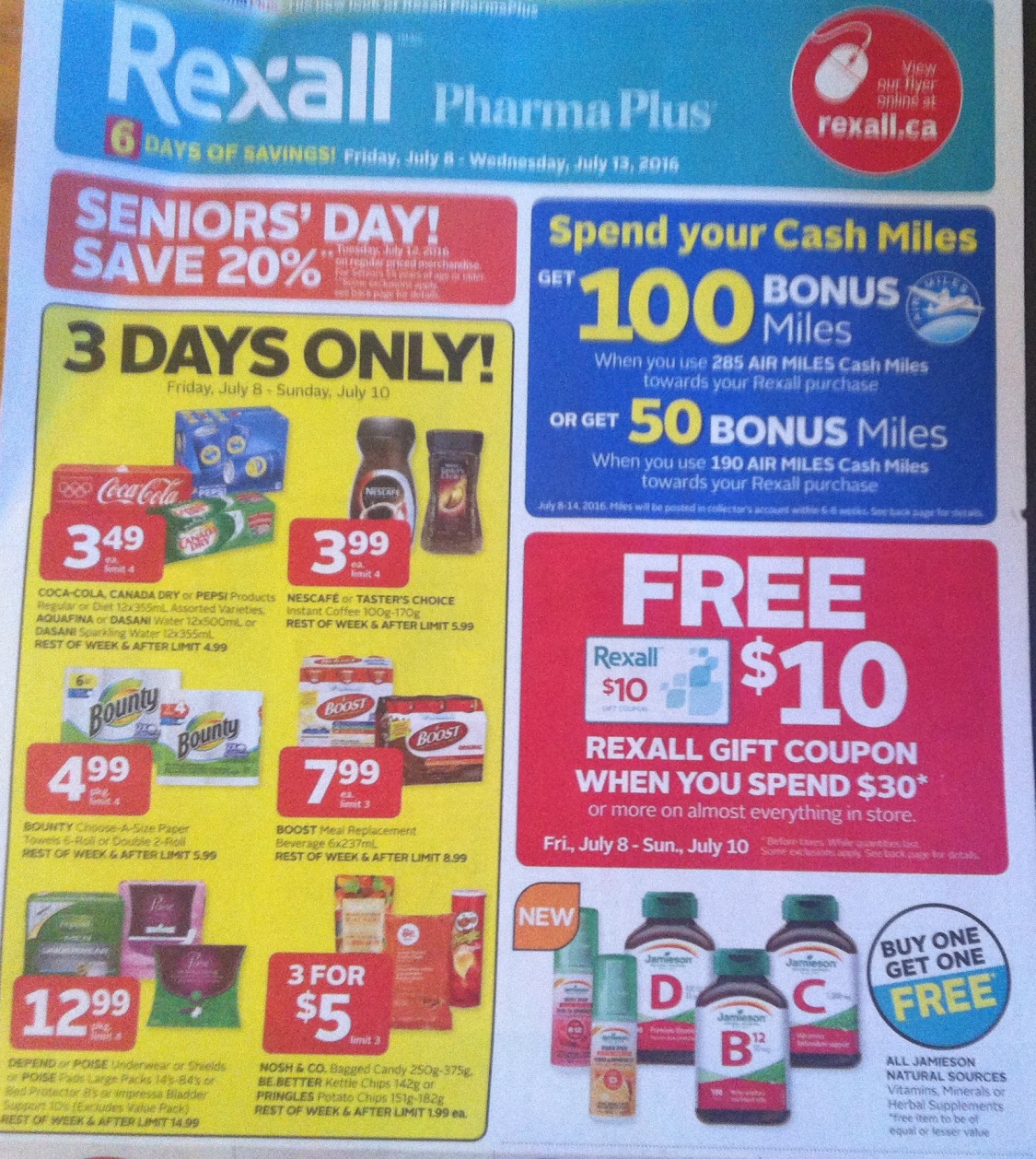 This Friday July the 8th, to Sunday, July the 10th at Rexall Canada, get a $10 Rexall gift coupon when you spend $30 or more on almost anything in the store.
There is also an interesting spend your cash miles event for those of you who collect Air Miles reward miles. All week long, if you us 285 Air Miles cash miles toward your purchase, which would be $30 worth, you will receive 100 bonus Air Miles. This means you would get approximately $10 back, and only really be using 185 of your miles. If you don't have quite that many cash miles, you can also use 190 cash miles toward your purchase, or $20, and receive 50 air miles back again.
There is a three day sale from Friday to Sunday, and you may want to pick up some of these items if you are shopping:
12pl pop $3.49
Nescafe or Taster's Choice $3.99
Bounty Paper Towels $4.99
Boost $7.99
Poise or Depend Products $12.99
Pringles 3/$5
As far as week long deals, Stayfree and Playtex Sport are $3.99, so you can use your $2 coupons for either of those for a great price. Huggies jumbo pack diapers, training pants, or Little Swimmers are $10.99, which is about as low as these go in price. Also, stamps are 10% off so it never hurts to pick them up when Rexall has this offer.
Click here to view the Rexall Ontario flyer, valid July the 8th to the 13th.