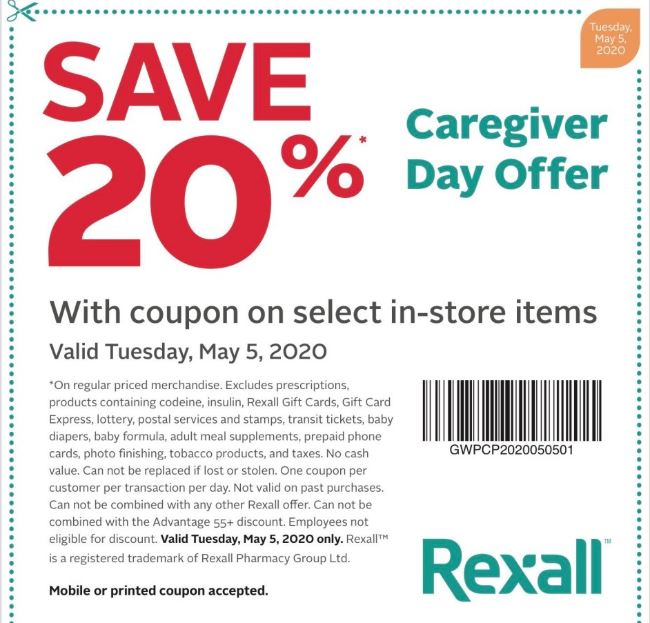 Today only, Rexall Canada has a Caregiver Day offer, in the form of the coupon to save 20% on almost everything in the store. Today only, Tuesday, May the 5th, save 20% on all regular priced merchandise, excluding prescriptions, products containing codeine, insulin, Rexall gift cards, gift card express, lottery, postal services and stamps, transit tickets, baby diapers, baby formula, adult meal supplements, prepaid phone cards, photo finishing, tobacco products, and taxes.
The coupon will be accepted in a printable or mobile version, so you can use a screenshot of the image above. If you have not yet registered for the Rexall Be Well rewards yet make sure that you do so before shopping. You will earn 10 points for every $1 spent, and you can redeem 25,000 points for $10 off your purchase one they have been accumulated.
Click here to sign up for the Rexall Be Well rewards program.