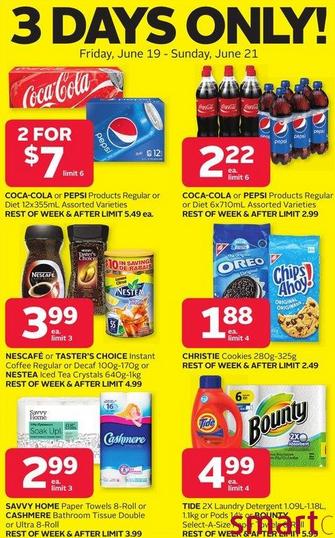 We all need toilet paper so here is a great offer for everyone! For three days only, today until Sunday, Rexall has Cashmere Bathroom tissue on sale for just $2.99 for the 16 roll size package. The UltraLuxe is typically included in these sales at Rexall, which will make for an amazing deal with a coupon and an app rebate this is currently available.
There was a printable coupon available through WebSaver.ca for $1 off the purchase of Cashmere UltraLuxe bathroom tissue. It is now gone from the site so hopefully you have already printed it. If you did not, but you did receive the last round of mail to home coupons, your envelope contained this coupon. Use it and bring the cost of the Cashmere Ultraluxe down to $1.99 for 16 rolls.
Now, check your rebate apps as one is currently offering $2.25 cash back for purchasing any Cashmere UltraLuxe bathroom tissue, 12 rolls or greater. Upload your receipt to claim your rebate and you will actually make 26 cents per package!
There is no limit per user for the rebate, however the limit at Rexall on the product is three per person, after which the price becomes $3.99.
Click here to view the Rexall Canada flyer.