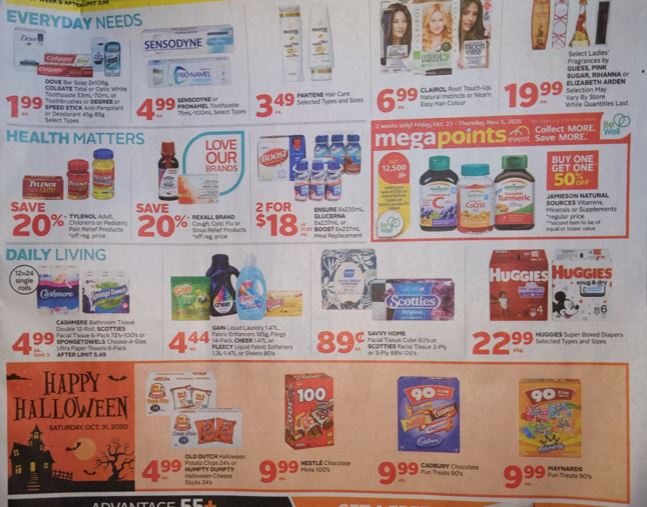 This week at Rexall locations Degree deodorant is advertise for just $1.99. There is a coupon that came out in the last batch of SmartSource tear pad coupons for $1 off the purchase of several different brands of Unilever deodorants. If you have this coupon you can pick up the Degree for just 99 cents.
If you haven't yet spotted this coupon you may still be able to find it. It is available at many Shoppers Drug Mart locations and I just saw it yesterday on a coupon board at Fortinos, along with a coupon for $1 off the purchase of Axe products.
If you have several things to purchase at Rexall Ontario you can also get 37,500 Be Well rewards points when you spend $50 until Sunday, which is a value of $15. There are also a few three day sale items, like Crest and Colgate toothpaste for 88 cents, and eggs for $1.99.
Click here to view the Rexall Canada flyer for this week.