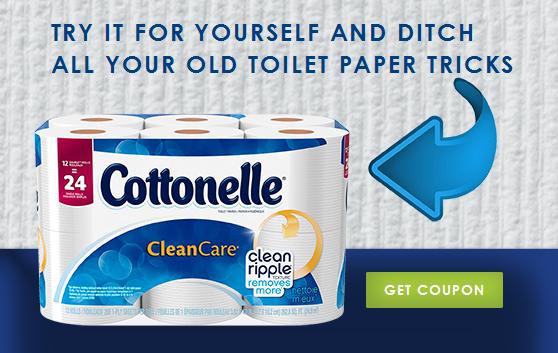 You may have been upset that Cottonelle decreased the value of their monthly printable coupon to $2 from $3, but there is no need to be down as you can still get free Cottonelle Wipes with the coupon.
This week at Rexall Canada, the Cottonelle Fresh Moist Wipes, 42 pack, are on sale for the price of 2/$4. Use the $2 printable coupons, and get them free. The Rexall flyer is valid from March the 4th to the 10th, and you should have little trouble using the coupons at Rexall considering that they do not exceed the value of the item. You can also price match at Walmart Canada as this is an item that they regularly carry.
To print your Cottonelle coupon, go to the site by clicking the link below, and sign in to your Kimberly-Clark account. You will be asked to update your profile and answer a question before you have access to the printable coupon. As always, you must share the coupon through Facebook, Tweet about it, or let two of your friends know about it via email, or the value of your coupon will only be $1.50.
Click here to print your coupon for $2 off the purchase of Cottonelle wipes.