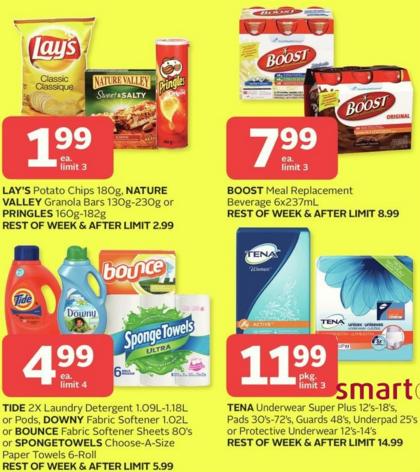 Hopefully by now you have ordered your $14 Tena coupon that we let you know about a couple of weeks ago. These coupons arrive in about seven to ten business days after ordering, so if you have not yet ordered the coupon they are still available and can be ordered through the link below.
If you did receive your coupon, today and tomorrow at Rexall Canada, Tena Underwear Super Plus 12-18's, Pads 30's-72's, Guards 48's, Underpads 25's, or Protective Underwear 12's-14's, are on sale for $11.99 as part of a three day sale. Use your $14 coupon and get a package of any of these Tena products for free!
If you price match at Walmart for the next two days while this sale is valid, you will receive $2 overage for a package of Tena with the $14 coupon.
Click here to view the Rexall Canada flyer.
Click here to order your coupon for $14 off the purchase of any Tena product.