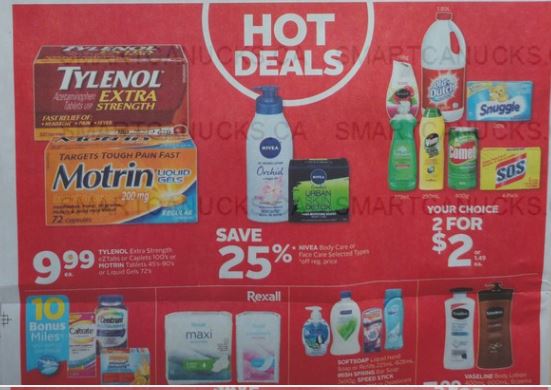 Until July 17th, Rexall Canada has several "Hot Deals" shown in their flyer, including several household cleaning products at 2 for $2. Included in this is Palmolive dish soap 372 ml bottles.
There was previously a tear pad coupon that was available for $1.50 off the purchase of any two Palmolive coupons, so if you happen to have any of these left, you will pay just 25 cents a bottle for every two bottles you purchase and use a coupon for. These coupons were found on the coupon boards at Loblaws chains a few months ago now, so unfortunately if you don't already have them there is little chance of finding them now.
There was also a more rare coupon for $1 off any Palmolive, which would make these free if you have any.
Click here to view this offer in the Rexall Canada flyer.