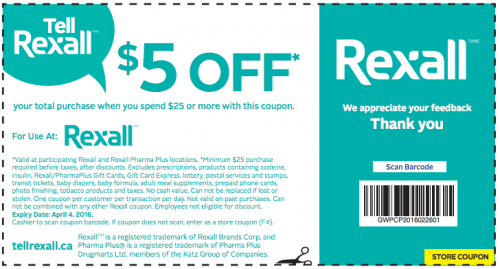 Rexall PharmaPlus Canada has a new coupon out where you can save $5 off your total purchase when you spend $25 or more. As always, exclusions include baby diapers, baby formula, tabacco, lottery, etc. The expiry date for this coupon is April 4, 2016.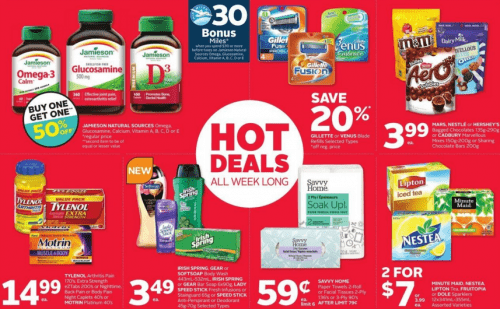 Check out some of the hot flyer deals below:
BOGO 50% off Jamieson Natural Sources
$14.99 Tylenol or Motrin
$3.49 Irish Spring, Gear, Speed Stick, or Softsoap items
Save 20% off Gillette or Venus
$3.99 Mars, Cadbury, Nestle, or Hershey's chocolate
$0.59 Savvy Home paper towel
2 for $7 Minute Maid, Nestea, Lipton, Dole, or Fruitopia
Click here to view the Rexall PharmaPlus Canada flyer.