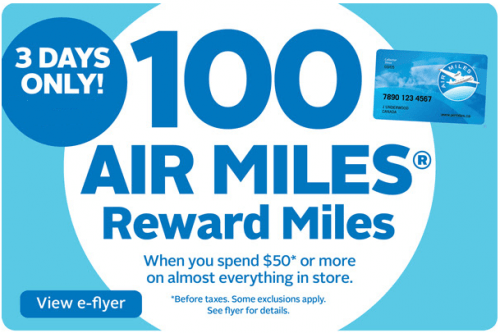 For 3 days only between today, Friday, March 11 and Sunday, March 13, 2016 you can get 100 bonus Air Miles Reward Miles when you spend $50 or more on almost anything in store at Rexall PharmaPlus Drugstore Canada. Also, during those three days, get the hottest flyer deals which are listed below.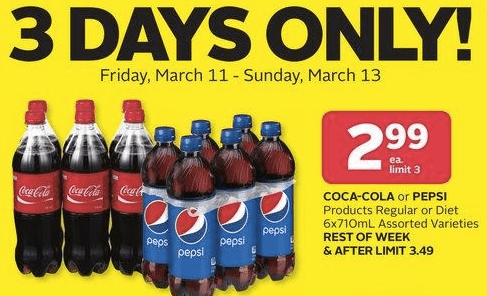 Coke or Pepsi 6x710mL: $2.99
Tide, Downy, Bounce detergent: $4.99
Christie and Dare Breton crackers: $1.99
Campbell's soup: $1.77
Cheerios: 2 for $5
Click here to view the Rexall PharmaPlus Drugstore Canada flyer.