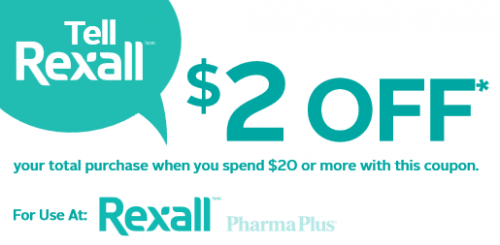 The Tell Rexall Survey coupon for 2014 is out.  This time they have not gone for a coupon valid all year and the coupon expires on February 7th but you can get a new one by filling out the survey each time you visit Rexall.  Save $2 off any purchase of $20+ (usual exclusions of prescriptions, products that contain codeine, lottery, postal services, stamps, transit tickets, prepaid phone cards, all gift cards and taxes apply) with this printable coupon.  Click here to get this coupon.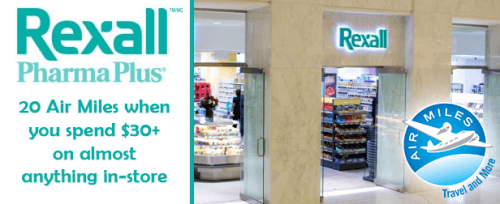 Visiting Rexall before January 15th? Use this coupon for 20 bonus Air Miles when you spend $30 or more on almost anything in the store.  The same exclusions apply as for the discount coupon.  It is not as good as the 100 Air Miles when you spend $50 but still a good deal if you do not want to spend $50 and are shopping anyway.  The $2 coupon above will reduce your pointable total for any Air Miles promotions as it is a store coupon.  Click here for this Air Miles coupon.
We have a sneak peek of the Rexall (Ontario) flyer here if you want to start your shopping list.