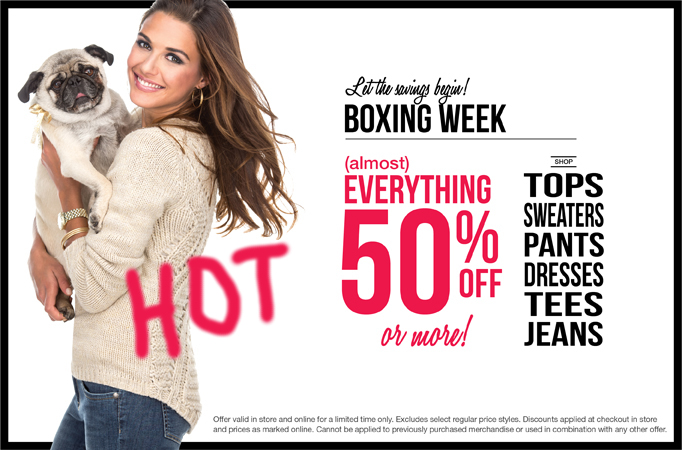 The folks at Ricki's have official gone crazy! It feels like they're giving away their stuff for free. The Ricki's Boxing Day sale is 50% off almost everything in-store or online. However they are also giving an extra 50% off last ticket price and many items are already significantly reduced.
Just to give you an example of what I'm talking about, I tired adding this Ruched Longer Length Top to the cart to see how much it ends up costing. Original price was $39.50. But it is on sale for $19.99. Then after the additional 50% discount it ended up being $10!
A feather Yarn Pullover which looks very warm and cute is on sale from $49.50 to $39.99. Add to cart and boom it's twenty sweet dollars!